Women, men tend to use digital banking channels differently
Debit card use differs depending on gender, research finds
Bankers and the financial services industry have much to gain analyzing ways to make digital channels more compelling, more useful, and more satisfying to the nation's 126 million women, says Javelin Strategy and Research in a new report.
For example, women rely on debit cards more than men for daily financial activities. Javelin found that 69% of women are likely to pay with debit cards in a given week, versus 59% of men. Also, 26% of women swipe debit cards ten or more times per month; only 18% of men do so.
Women engage in more activities that point to day-to-day, on-the-go financial management, while men play a greater role in longer-term chores such as orchestrating more complex financial affairs and financial planning, Javelin says. As a result, women are significantly more likely than men to pay with debit cards than with credit cards.
"Although women are not as likely as men to try new technology first, they hold the key to mass adoption," says Mark Schwanhausser, director of Omnichannel Financial Services for Javelin Strategy & Research. "Banks need to incorporate online and mobile features that bolster women's desire for simplicity and to avoid slipping into debt. Smartphones, especially the camera feature, will attract women to banking services such as paying a bill from their checking account, depositing a check into their account, or using a driver license to open a new account within minutes."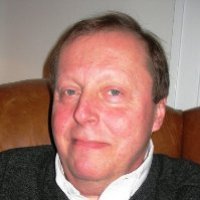 Latest from John Ginovsky
back to top