Phased approach toward same-day ACH settlement planned
NACHA change would shift away from next-day settlement
NACHA—The Electronic Payments Association announced it is taking initial steps towards a ubiquitous, same-day ACH settlement capability. Through a "phased approach" to implementing new functionality, NACHA seeks to move the ACH Network from today's single, next-day settlement to multiple, same-day settlement options that would be available for virtually any ACH Network transaction.
"NACHA has conducted extensive work over the past year to outline the parameters and requirements of a ubiquitous, same-day capability for the ACH Network that enables financial institutions, large and small, to provide value to their end-users," says Janet Estep, president and CEO of NACHA. "A phased implementation enables us to introduce new capabilities more quickly, and then continue to build over time, creating value for all participants at each step along the way."
The phased implementation approach outlined by NACHA proposes incremental functionality that will provide greater value to end users. This functionality would include multiple, new settlement windows, and greater certainty around faster funds availability; therefore providing a solid foundation on which to build innovative services into the future.
As currently outlined, a first implementation phase would provide a foundation to better enable same-day ACH credits to support important use cases such as payroll, person-to-person payments, and expedited billpay. A second phase would introduce same-day ACH debits and enable a wide variety of consumer bill payment use cases like utility, mortgage, loan, and credit card payments. A third phase would improve the service level across the ACH Network and reduce counter-party risk by adding a second same-day settlement and accelerating funds availability.
"The concept of phased implementation is the result of thoughtful exploration of feedback we received over the past year," says Estep. "This is the next step to help create a rule proposal for the industry to enable same-day ACH through the NACHA rulemaking process."
To gather information to inform future rulemaking, NACHA is launching a study to assess the industry's costs and potential transaction volume for same-day ACH. The study will delve into specific facts around RDFIs' investment and operating costs as a result of receiving same-day payments. The study also will fully explore ACH volume potential through detailed interviews and inputs. The information gathered on implementation capabilities, costs, and volume will then inform rulemaking that could occur as early as fall 2014.
"ACH Network participants have always been supportive of the concept of same-day settlement, but all parties must fully prepare as businesses for implementation," says Estep. "The study and phased approach provide the foundation needed to fully embrace and execute same-day ACH. The Network has always served as a foundation upon which we can build and innovate to meet the growing needs of today's users and those of tomorrow. The time is right to move the industry forward."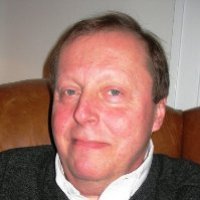 Latest from John Ginovsky
back to top