People still rule, but digital needs upgrading
Survey of the wealthy find importance of digital tools gaining ground
While wealth managers may be the foundation of the customer experience for the world's up-and-coming wealthy, digital solutions play an increasingly important role in the wealthy's interaction with wealth managers, says SEI in a new study.
In fact, for high-net-worth investors under the age of 40, more than two-thirds assess the market through their online accounts at least once a month.
The study surveyed 3,025 respondents globally with an average net worth of $2.9 million. It examines the factors that matter to these high-net-worth individuals when making a transaction with a firm and the role digital technology plays in that experience. While they place less emphasis on digital delivery than certain advisor attributes, they revealed it as an area where wealth managers can improve the customer experience.
"Understanding each phase of the customer journey is critical to the success of wealth managers, and with this paper, we're diving deeper into what matters to the world's wealthy after establishing a relationship with a wealth manager," says Alfred West Jr., chairman and CEO of SEI. "By identifying which factors [they] find important in the customer service experience, we hope to provide wealth management organizations with a better understanding of how they can upgrade their service delivery to better attract and retain these valuable clients."
When asked to rate the importance of various factors in delivering a great experience during a transaction with a wealth manager, the respondents focused largely on attributes of the advisor. The three highest rated factors were the advisor's level of experience (65 out of 100), market knowledge (65), and understanding of individual needs (65), all of which received the same rating on the Importance index. By contrast, the survey respondents put less emphasis on the digital side of the service experience. The ability of a wealth manager to simulate portfolio strategies online (39), their ability to customize online reporting (38), and having an easily navigable website (37) all scored lower in importance than characteristics of the advisor.
Though advisor attributes were rated as more important than digital tools by the respondents, the report reveals that more than half of respondents use their online account with their primary wealth advisor at least monthly to see reviews of the market (55%), performance analyses (55%, information about securities (51%), and portfolio evaluations (51%). In fact, nearly one in five log into their account on a daily basis to get reviews of the market (17%). The respondents' wide range of online activities suggests the group craves accessing a holistic view of their wealth online.
"Based on our findings from the first report of 2014, it came as no surprise that the advisor's knowledge, experience, and understanding of an individual's needs are the most important factors in delivering a great client service experience," says Ryan Hicke, senior vice president, SEI Wealth Platform. "However, it's not as simple as finding the right professional companion for a particular customer. Across the board and especially among those under 40, digital plays a valuable role in their experience when you consider the amount of time they spend online and their reliance on digital for a variety of information. The sticking point for this segment, though, is that many of the digital tools are not engaging. Wealth managers need to consider upgrading their technology to ensure customers are fully engaged."
According to the results, the respondents are generally satisfied with their wealth managers' performance in most areas—except for digital delivery. Less than two-thirds of respondents said their wealth manager delivers a good performance when it comes to an easily navigable website (63%), the ability to simulate portfolio strategies online (61%), and the ability to customize online reporting (58%). This compared to the more than four in five respondents who said their wealth managers delivered a good performance in their knowledge of the market (85%), understanding of individual needs (83%), and level of experience (82%).
"The advisor is clearly the linchpin of the service delivery experience, but that doesn't mean they should discount the value of digital tools in supporting their clients' needs," says Kevin Crowe, head of Solutions, SEI Advisor Network. "The survey results clearly demonstrate that the [respondents] go online to see an array of information, including the state of their wealth. Digital is without a doubt going to play an increasingly important role in the way these up-and-coming wealthy individuals interact with their advisors. We're quickly moving to a world where digital interaction is the new normal, and advisors need to make sure they have the technology solutions to compete."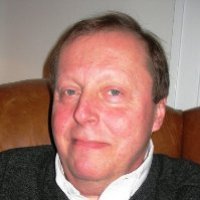 Latest from John Ginovsky
back to top