Innovation, transparency hallmark virtual currency regs
Bitcoin-like currencies may have their place but bear close scrutiny
Unlike some countries—like China and Russia—that have banned virtual currencies such as Bitcoin, the U.S. Treasury intends to regulate these entities in a way that fosters legitimate financial innovation while maintaining "transparency," meaning proper registration and reporting, two Treasury officials said recently.
Their remarks provide some insight into how the government plans to address potential financial system threats, paralleling the approaches it takes to regulate traditional financial institutions.
Speaking at different events, the officials emphasized that no one knows whether such currencies will actually become a viable force in future financial systems. If they do, though, the government wants to make sure Bank Secrecy Act and other anti-money laundering safeguards not only are in place but are eminently enforceable.
"In the long run, financial transparency and financial innovation are mutually reinforcing," said David Cohen, under secretary of terrorism and financial intelligence. "All responsible parties in the virtual currency industry should be able to agree to this proposition. In fact, many invested in the virtual currency space have argued that only through effective regulation can the technology gain mainstream acceptance and become a real part of global commerce." He spoke in New York during a function sponsored by Bloomberg News.
Jennifer Shasky Calvery, director, Financial Crimes Enforcement Network, said that, while of growing concern, to date, virtual currencies have yet to overtake more traditional methods to move funds internationally, whether for legitimate or criminal purposes.
She presented this perspective: "In the case of Bitcoin, it has been publicly reported that its users processed transactions worth approximately $8 billion over the 12-month period preceding October 2013…
"According to information reported publicly, in 2012 Western Union made remittances totaling approximately $81 billion; PayPal processed approximately $145 billion in online payments; the Automated Clearing House Network processed $36.9 trillion in transactions; and Bank of America processed $244.4 trillion in wire transfers.
"This relative volume of transactions becomes important when you consider that, according to the United Nations Office on Drugs and Crime, the best estimate for the amount of all global criminal proceeds available for laundering through the financial system in 2009 was $1.6 trillion."
She was speaking at a conference of the Association of Certified Anti-Money Laundering Specialists in Hollywood, Fla.
Both officials highlighted FinCEN guidance issued last year that explains that administrators or exchangers of virtual currencies must register with FinCEN and institute certain recordkeeping, reporting, and AML program measures. Since then, "dozens" of virtual currency exchangers have registered with FinCEN, and some virtual currency exchangers have filed Suspicious Activity Reports in accordance with the guidance. However, Calvery said, "many" others have not yet complied, and these could face civil monetary penalties and even federal criminal prosecution.
One distinction that Cohen made, and which reflects back on Treasury's effort to retain the legitimate innovation that virtual currencies may offer, is that, unlike cash, there currently are no upper limits of transactions that automatically trigger reports.
"At present, the crux of FinCEN's regulatory framework for convertible virtual currencies focuses on the moment `real' money is exchanged into virtual currency, and when virtual currency is exchanged back into 'real' money…We regulate the entries and exits of the virtual currency world. And at current adoption levels, we think that this type of oversight is sufficient to guard against money laundering and other illicit finance threats.
"But we know that the virtual currency industry is quickly evolving. While we surely don't know where it will ultimately go, or even if one or more virtual currencies will really catch on, I can assure you that as the industry evolves we will continue to assess whether the regulatory steps we have taken to combat illicit finance are sufficient. And so, for instance, if virtual currencies achieve much greater adoption and it appears that daily financial life can be conducted for long stretches fully `within' a virtual currency universe, we will need to consider whether to apply 'cash-like' reporting requirements to the virtual currency space."
Summing up, Cohen put it this way:
"I have no idea whether virtual currencies will grow and thrive, or whether we are just witnessing a passing fad. The industry is still very young and there are many factors that will help determine its future.
"But one can imagine a world where virtual currencies achieve large-scale adoption. That world, however, is a fantasy unless we effectively combat illicit finance threats through thoughtful and firm regulation. We have now begun that process."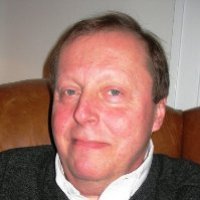 Latest from John Ginovsky
back to top