Opt-in program to reduce online bill payment exceptions
NACHA hopes to improve reliability while cutting costs
NACHA launched a new opt-in program designed to mitigate the increasing volume of business bill payment exceptions originated to billers through online banking channels.
Through the Bill Payment Exception (BPE) Mitigation Opt-in Program, NACHA seeks to improve the reliability of online banking bill payment channels, reduce costs and checks issued in association with bill payment exceptions, and improve overall efficiencies for billers and bill payment originators. Bill payment exceptions cost the industry nearly $800 million per year, according to an earlier study commissioned by NACHA.
"Bill payment exceptions are costly for billers to process, and are bad for customer service," says Kathy Romano, executive director, bill-print, payment and account receivables operations at Verizon. "Exceptions typically require manual intervention, creating unnecessary burden and expense for billers. The BPE Mitigation Opt-in Program provides an opportunity to automate the current online bill payment exception process through the Automated Clearing House (ACH) Network, creating cost savings and efficiencies, and enhancing the online bill payment experience for consumers by reducing the potential for late or misapplied payments caused by exceptions."
In today's environment, when a consumer bill payment originated through online banking or a similar service contains an "error," the electronic payment may be converted to a paper check and sent through the U.S. mail to the biller. Quite often, these checks and related exception payments lack critical information billers need to appropriately credit the customer's account. Without communication between the biller and bill payment originator, billers will continue to receive these check payments on behalf of the same customers. Furthermore, there are scores of bill payment originator relationships that a biller may have to manage, and each relationship has unique individual contacts and bi-lateral agreements for exception resolution.
The BPE Mitigation Opt-in Program provides a standard for billers to manage the exception process using the ACH Network, backed by the NACHA Operating Rules, to eliminate the "drop to check" phenomenon. Instead of sending a check, bill payment originators can use the BPE Mitigation Program to "tag" exceptions through use of a CIE transaction, an ACH payment type that now can include a BPE addenda record. The BPE addenda record is designed to provide billers with additional information about the consumer to help them repair exception payments electronically. Additionally, the BPE Mitigation Opt-in Program will require billers to send a Notification of Change to provide the bill payment originator with corrected information so that the original error does not continue for subsequent payments.
"The BPE Mitigation Opt-In Program serves as a holistic solution to address the growing problem of bill payment exceptions," says Robert Unger, senior director, eBilling and payments, NACHA. "It's an opportunity to utilize the ACH Network in an innovative way, capitalizing on its flexibility and ability to move payments and information. By standardizing the online bill payment exception process, the BPE Mitigation Opt-In Program has the potential to make a significant impact on reducing exceptions."
NACHA is currently seeking participants for the BPE Mitigation Opt-in Program to join organizations including Verizon, Capital One, and iPay Solutions that sponsored the Opt-in Program. Participating organizations can include billers, biller service providers, financial institutions, payments providers, and others.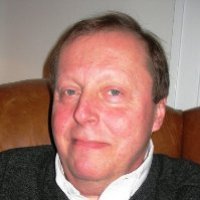 Latest from John Ginovsky
back to top