Mobile payments will exceed half a trillion dollars worldwide
Contactless payment growth has been slow, however
The value of global payments via mobile devices will reach around $507 billion this year, a rise of nearly 40% year-on-year, according to Juniper Research.
Its report finds that growth would continue to be driven by purchases of physical goods via mobile devices. Average transaction sizes over tablets are already exceeding those via desktop PCs in many markets. It also observes that while spend via smartphones was increasing sharply, their primary function in retail was as search and discovery devices with the final purchase being made on the tablet.
Meanwhile, it argues that the scale of digital transactions was receiving a significant boost through the adoption of mobile ticketing applications, with metro and transit authorities in Europe and North America that have already deployed services, experiencing high levels of adoption.
However, the report observes that progress in contactless mobile payments has been slow, with few commercial launches. Nevertheless, it argues that the prognosis for the medium term was brighter, following the emergence of cloud-based SE (Secure Element) solutions which offer the opportunity for reduced time-to-market for NFC (near field communications) solutions.
According to report author Windsor Holden, "The prevalent business models for NFC have been unattractive to banks and left them dependent on multiple network operators, each of which may have its own approach to mobile wallet management. HCE (host card emulation) solutions have the potential to revitalize a market which has struggled to gain traction."
Other findings from the report include:
The opportunity for contactless mobile payments has been bolstered by contactless infrastructure deployments, with the majority of POS (point of sale) terminals now shipping with contactless.
In a number of emerging markets such as Kenya and Uganda, the imposition of service taxes threaten the buoyancy of domestic mobile money transfer.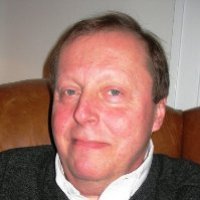 Latest from John Ginovsky
back to top