Cross-border remittance growth to pick up slowly
Competition, regulations add costs to money transfer organizations
After two years of relatively slow growth in 2012 and 2013, growth rates in cross-border remittances will pick up slightly from 2014 through 2016 but still not reach the growth rates achieved in 2010 and 2011, says Aite Group in a new report.
The research shows that downward pricing trends due to increased competition, increased regulations that add costs to money transfer organizations (MTOs), and the growing number of options that enable consumers to move money all challenge MTOs' ability to grow revenue and profits from cross-border remittances.
One trend, however, does benefit MTOs: The percentage of emigrants who are highly skilled currently exceed low- and average-skilled emigrants in virtually all countries, a positive sign for increased cross-border remittance volume.
Global cross-border consumer money transfers grew 4%, from $505.6 billion in 2012 to an estimated US$525.6 billion in 2013, and Aite Group forecasts that the number will near $554 billion in 2014. By 2016, it is expected that the volume of consumer money transfers (in U.S. dollars) will be more than double the amount recorded 12 years earlier.
"We see a downward trend in remittance pricing continuing in 2014, cutting into MTOs' profit margins," says Ron Shevlin, senior analyst in Retail Banking at Aite Group. "In addition to continued price competition, currency fluctuations, and the devaluing of the rupee will continue to put downward pressure on profit margins over the next three years."
The continued decline in pricing on transactions represents the number one barrier to entry for new entrants to the money transfer business. The world continues to represent formidable growth opportunities for MTOs, though they still face a number of hurdles when tapping into the massive transaction volume at stake in key regions such as China and the CIS region, where issues such as compliance and local competition stand in their way.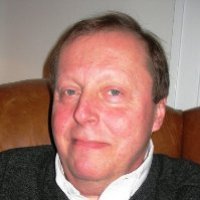 Latest from John Ginovsky
back to top