Online bill pay, gift cards decline; mobile payments up
Customers demand unique value proposition to drive adoptions
After several years of growth in the use of emerging payment methods like prepaid cards and mobile payments, a survey by IDC Financial Insights saw a small decline in online bill payment as well as both network-branded and store branded gift cards. Mobile payments saw an increase, but it was small compared with recent trends.
IDC Financial Insights regularly conducts a survey of U.S. consumers to gauge usage and interest in various payment methods, especially "alternative" payment methods such as electronic bill presentment and payment (EBPP), prepaid cards, and mobile payments.
Highlights of the survey include:
Online bill payment continues to see strong overall adoption, though usage has decreased slightly for a second year in a row. Nearly three quarters of consumers (70%) reported using electronic bill payment, either directly through a biller's site or through a consolidator like an online banking site.
Mobile payment adoption, after surging in previous surveys, seems to have reached a point of slower growth. Approximately one-third (37.2%) of respondents reported using a mobile payment method of some kind, but that is a relatively modest gain over the last survey.
Of those who reported using mobile payments, PayPal Mobile is still the most frequently used mobile payment method. PayPal was used by more than half of respondents (58.6%) in IDC Financial Insights' 2014 Consumer Payments Survey, ahead of both Amazon Payments and Apple's iTunes, which remained at around 40%.
"After several years of growth, the market for 'alternative' payment methods is now entering a period where adoption gains may come more slowly and where simply providing an alternative isn't enough. Instead, providers need to offer products that add value beyond the payment," says James Wester, practice director for Worldwide Payment Strategies and the author of the report.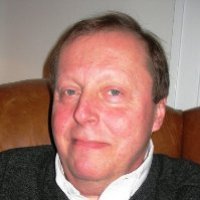 Latest from John Ginovsky
back to top