Cardholder account controls gaining traction
Mobile controls seen as win-win for consumers, banks
In the wake of the Target and other payments security breaches a technology that has lingered quietly now is gaining prominence: the ability for cardholders, through their mobile devices, to limit where, when, and how their card transactions may occur.
In a nutshell, what such a service does is allow the consumer to place specific limits on the use of their cards. This could be: a simple on or off switch; limits based on geographic position; limits on types of merchants allowed, such as markets, restaurants, gas stations, or others; specific transaction types; or limits on spending amounts.
"It's been offered in the marketplace, in a quiet way, for the past year, year and a half or so. Now it has kind of been triggered by the Target breach and the other breaches where there have been a lot of questions and screaming, frankly, about how is everyone going to control this going forward. This service hits directly at that concern," said Ron Mazursky, director, Debit Advisory Service, Mercator Advisory Group, during a recent webinar.
So far, based on a brief internet search, only a couple of vendors have really championed such a service. In January, TSYS launched a card-control service, as "part of our broader strategy to empower consumers by putting them in control of their accounts and allowing them to set their own account preferences on demand from almost anywhere through any device," says Paul Bridgewater, group executive of Global Product, TSYS.
More recently, Ondot Systems has stepped forward with its Card Manager app, a product judged "best in show" at the recent Finovate Spring 2014 conference.
Mazursky cited statistics from an Ondot pilot program that showed a 60% reduction in fraud; 54% increase in card usage; 48% in card spend; and a 13% increase in new cardholders.
"At the end of the day, consumers and financial institutions win with this kind of service. Consumers are now in control of their own accounts. There is increased loyalty. The financial institution metrics seem to be able to support this kind of product," Mazursky said. "All in all this is a best new practice. We believe it will become widely accepted in the marketplace."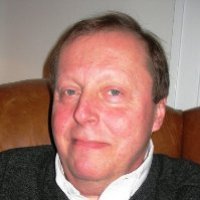 Latest from John Ginovsky
back to top