Real-time ACH payments likely in two years
Payments innovation would add significant value to corporate bank clients
Every day, billions of dollars are caught in non-real-time ACH money transfers across the globe. But according to a recent survey by ACI Worldwide, payment system experts believe real-time ACH payments will become a reality in the United States within the next two years.
That's an ambitious timeframe considering that NACHA announced in March that it will study and implement a phased-in approach to same-day settlement for ACH transactions. (Beyond the Bank blog) The survey, however, was conducted among attendees at the NACHA Payments Conference in April, a group that should be savvy to the workings of the ACH universe.
Principle findings of the survey include:
70% of respondents believe real-time ACH payments will become a reality within the next one to two years and 92% within the next five years.
86% believe that real-time ACH will add "significant" value to businesses and corporate bank clients.
One in four payment professionals has not made a mobile payment.
More than one in three respondents rated social media's importance to financial institutions as neutral to not important.
Momentum for faster payments has been accelerating. Just this year, the Federal Reserve issued a paper calling for the United States to adopt a real-time payment system within ten years. The results of ACI's latest survey highlight that the majority of industry professional respondents believe this vision can and will be achieved in far less time.
"When you look at payment innovation ranging from EMV to real-time, single message payments, the U.S. has been playing catch-up to many other developed markets," says Matt Ellis, senior vice president, ACI Worldwide. "But as our data shows, the industry is positive that we are moving in the right direction and will see adoption quite quickly."
Such a sentiment was echoed by 86% of respondents who cited the significant value that would be gained by adopting real-time payments.
Interestingly, ACI's survey found that more than one in four (27%) respondents have not made a payment through their mobile device, somewhat surprising given that those surveyed are the same professionals pushing forward the "mobile revolution." Of those who had made a mobile payment, the majority used an app to execute the transaction.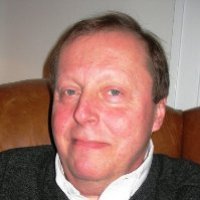 Latest from John Ginovsky
back to top