Hot market for risk IT to reach $97b by 2018
Will account for 18% of IT spending in financial services
The worldwide risk information technologies and services (RITS) market will grow to $79.2 billion in 2015 and $97.3 billion by 2018, says IDC Financial Insights in a recent report. The compound annual growth rate for the forecast period has increased over previous forecasts to 7.2%.
IDC's newest forecast confirms that the strategies and investments to industrialize risk management continue to remain critical as policymakers and chief risk officers absorb the regulatory and business environment changes that will ultimately serve as the underpinnings for future financial operations. IDC further stresses that risk management and regulatory compliance investments will not be a safe haven from the demand for financial performance and operational efficiency. In fact, demands today call for risk investments to contribute more to financial performance and to the efficient operation of the institution.
Key highlights of the report include:
As a percentage of total IT spending, which is forecast to crest at $530 billion by 2018, the RITS market in financial services will account for an average of 17.1% of overall IT spending in 2015 and growing to 18.2% of total spending by 2018, as risk management technologies, services, and solutions continue to participate in a growing market that is core to business strategies across the banking, capital markets, and insurance sectors.
Of the seven submarkets included in this forecast, those with the highest growth rates are compliance and internal controls, credit risk, and information/cyber security.
The capital markets sector of the financial services market has the greatest percentage of overall IT spending allocated to risk information technology and services. For 2015, the percentage of overall IT spending dedicated to risk information technology and services in the capital markets sector is 22.2%, growing to 24.2%, which is representative of in-sector regulatory compliance and IT modernization trends.
According to Michael Versace, global research director, IDC Financial Insights and author of the report, "Growth in risk management investments continues to lead all functional areas in terms of dollars allocated to hardware, software, and services that run the financial markets. With growth continuing to increase, firms must place their risk functions squarely in the middle of IT optimization initiatives and require them to work across compliance, treasury, finance, operations, product, and IT disciplines and towards universal data management and integration standards, system capabilities, talent and metrics that improve risk-based decision making at a line of business and enterprise level."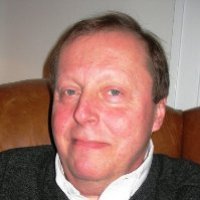 Latest from John Ginovsky
back to top