Banks say loss experience good with mobile RDC
90% say rewards outweigh risks and costs
New research claims that 90% of financial institutions report mobile deposit benefits outweigh the risks and costs.
The report by RemoteDepositCapture.com, sponsored by Mitek Systems, is designed to measure the perception, usage, and experience of financial institutions with mobile remote deposit capture (mobile deposit).
Nearly 250 financial institutions participated in the study, ranging from credit unions and community banks to the largest financial institutions. Key findings on adoption and usage, risk mitigation and policy, losses and perceived value of service include:
The majority of respondents (63%) either offer mobile RDC, or plan to (33%) within 12 months.
While 95% of financial institutions that are live with mobile RDC offer it to their retail clients, only 37% offer it to their corporate clients—highlighting a tremendous opportunity for growth.
Of those that currently offer mobile RDC to at least one segment, 62% plan to expand their mobile RDC offering to additional segments such as small businesses and corporations.
80% of financial institutions using mobile RDC reported no losses.
61% of financial institutions reported that they use a customized approach for setting limits to minimize risk.
With respect to funds availability, 28% of respondents provided same-day or immediate funds, 51% offer next-day, and 16% have a two-day policy.
90% of FIs who offer this service said benefits outweigh risks.
This data is consistent with Celent's October 2013 survey of U.S. financial institutions which found that 95% of respondents indicated that losses associated with mobile RDC were at or below established risk thresholds.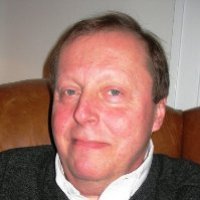 Latest from John Ginovsky
back to top