New technology combines tech with touch
Teller tablets sync with advanced kiosks
Interactive Banker, launched recently by NCR Corp., is intended to deepen branch customer service through tablet-based teller software synced to kiosks. In the process, it is meant to accommodate smaller, more personal branches to better connect with customers.
The product includes two components. The first is an advanced financial services kiosk that can complete as much as 90% of typical branch transactions. The second component is branch software installed on tablet computers, freeing employees to roam the branch and assist customers as they conduct transactions on the kiosks.
The combination of kiosk-based self-service and tablet-empowered branch employees changes the person-to-person experience within a branch. Instead of isolating employees behind a teller counter, financial institutions can move their associates into the open to directly interact with consumers, similar to consumer experiences while shopping, checking in to the airport, or going to the doctor.
Interactive Banker gives financial institutions the flexibility to redefine their retail banking network strategies. For example, banks can eliminate teller counters, bank vaults, and other back-office functions that take up to 70% of a branch's floor space. NCR estimates that Interactive Banker can help a financial institution increase its annual operating profit by up to $300 per square foot. The more efficient branch design allows financial institutions to create either an open, airy, consumer-friendly floor layout or establish a presence in a smaller-footprint location.
"By bringing tellers and all of their equipment out from behind the counter to interact with customers in an open environment, we incorporate technology while retaining that human touch," said Jed Taylor, vice president and general manager, NCR Interactive Services.
View a video demo of Interactive Banker
Read more about NCR's ABA-endorsed branch transformation solutions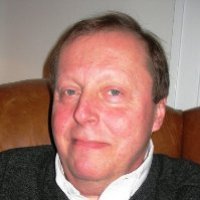 Latest from John Ginovsky
back to top