Mobile payment readers displacing cash
Paper-based payments to drop 10% by 2019
The point-of-sale retail market is evolving like never before, as traditional paper-based payments (cash and check) have increasingly lost favor with consumers and merchants and are quickly being replaced by plastic cards and alternative payments.
For example, Javelin Strategy & Research predicts that cash will lose nearly $100 billion in point-of-sale volume by 2019.
For many years, cash and paper checks dominated consumers' wallets, with consumers using cash for smaller dollar-value transactions and selecting checks for big-ticket items. This trend has taken a dramatic turn, as consumers increasingly abandon their traditional paper-based payments for card payments.
From 2012 to 2013, cash dropped by 10% of volume of transactions, a total of $86 billion and is forecasted to drop further over the next six years. Cash is still the most commonly used payment option for in-store purchases, with 65% of all consumers using cash to make a purchase in the past seven days. Despite the regular use of cash, debit and credit dominate total POS spending.
"For years, many small merchants have been unable to accept electronic payments due to high processing costs or an inability to support a traditional terminal (e.g., small vendors at farmers markets or mobile food trucks). But the necessity of cash and checks has been eroded by the popularity of mobile card readers—like those offered by Square, PayPal, and Intuit—which easily and inexpensively enable mobile devices to accept card payments," says Nick Holland,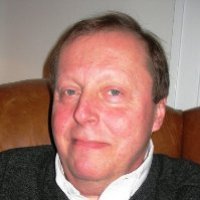 Latest from John Ginovsky
back to top