Contactless payments to jump threefold by 2017
Could reach 300 million globally as contactless cards roll out
The number of consumers making contactless payments via their mobile handsets could reach 300 million globally by 2017, up from just over 110 million last year, says Juniper Research in a new report.
It found that many markets are being seeded for mobile contactless adoption by accelerated rollout of contactless cards. These rollouts are being accompanied by marked increases in contactless point of sale terminals, with leading vendors VeriFone and Ingenico both now shipping the majority of their terminals with near field communications as standard.
However, the report cautioned that stakeholders need to step up efforts to raise consumer awareness about mobile contactless payments and to educate retailers about the contactless value proposition. According to report author Windsor Holden, "Contactless is largely being sold to retailers on the basis of faster throughput at the POS. The other critical opportunities offered by contactless—such as consumer engagement and product upselling—are much lower on their radar."
Meanwhile, the report argues that the lack of a coherent business model has constrained NFC rollouts, with the cost to deploy a mobile NFC more than to issue a plastic card. Furthermore, while it claims that the anticipated launch of an Apple iWallet would create a positive "halo effect" for the wider contactless space, it was unclear at present whether additional POS upgrades would be required.
Other findings from the report include:

• Host card emulation is enabling the provision of a remote secure element, potentially reducing time-to-market and meaning that banks can retain control of their customers without needing to partner with mobile network operators.
• NFC stakeholders need to absorb the cost of interim solutions and offer NFC stickers without charge to the end user.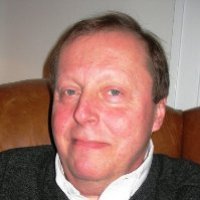 Latest from John Ginovsky
back to top