Online bulletin board lists bank assets for sale
Bank Assetpoint gets buyers, sellers together
Before the financial crisis, banks that had particular loan assets for sale, or that looked for loan assets to buy or participate in, relied on networks established one-on-one by bank business development officers. Now, however, in the wake of all the turmoil in the industry, those networks are less reliable. Also, regulations have put pressure on banks to diversify their loan portfolios, often into types of loans for which they are less familiar.
Enter Bank Assetpoint, offered through Promontory Interfinancial Network LLC. Beta-tested beginning in February 2013, and launched nationally last November, it offers a kind of "in-search-of" electronic bulletin board that brings loan asset buyers and sellers together.
"Before [the financial crisis] if I wanted to originate an asset or I wanted to sell off a participation in an asset, usually I'd reach out to people I knew in the industry. We generated these networks. With the financial crisis, a lot of these networks are now broken. Bankers have moved around. Banks have come and gone. What we see is a big void now in those networks," says Rich Walter, senior manager, Promontory Interfinancial Network and head of Bank Assetpoint in an interview with Banking Exchange Tech Topics.
"In addition, we think that regulation and other factors are driving banks to diversity…Now I might be saying I really need to diversify my portfolio. Maybe I shouldn't be doing all [commercial and industrial] loans, or all consumer loans, or all [commercial real estate] loans. I need to network out now into these other types of assets."
So far, more than 1,300 banks have signed on to Bank Assetpoint, with about 50 joining per month, Walter says. They are part of some 7,000 total participants, which include real estate brokers, loan sale advisers, and specialty service providers who access the service.
Bill Lloyd, executive vice president and chief lending officer of Midwest Independent Bank, a correspondent bank based in Jefferson City, Mo., was an early user of Bank Assetpoint. "We had relied on our business development group to visit our customer banks to bend their ears and say, `Gosh, if you get any loans let me know.'…This [Bank Assetpoint] is going to open up a lot more doors to place those loans."
As Walter describes it, the service is granular and is presented to the user initially as a dashboard. "For instance, I could be as global as saying I want all new loan opportunities in California. Or, I can drive down into the search functionality and say I want only C&I assets, performing, and in a certain region." Also, once particular parameters are entered by a user, they can be saved and the service will automatically send a notification whenever a matching asset gets posted.
Lloyd says before he learned of the service last year, he had set a goal of establishing some type of electronic bulletin board where he could post generic details of assets to buy or sell, and then somehow notify his customer banks about them. Instead, a Bank Assetpoint representative worked with him to customize the service specifically to his correspondent bank needs, primarily by sharply focusing distribution to a select group of institutions.
Walter points out that the service is not transactional, merely communicative. Parties in any potential deal must do their own due diligence. Also, the initial posting of any particular asset is as generic as the poster wants it to be. Once the poster is reasonably convinced any respondent is serious about the offer, more specific information about the particular asset would be offered by the poster through a "virtual data room," with access controlled by the poster.
This aspect of the service particularly suits George Drew, president and CEO, Kirkpatrick Bank, Edmond, Okla., also an early user of Bank Assetpoint. "We had a piece of rural real estate that we were looking to market," he says. "We pretty much knew a select group of potential buyers that were interested in this property. So instead of reinventing our own portal to distribute information to this potential group of buyers, we took advantage of the fact that Bank Assetpoint basically had all those bells and whistles already there."
The cost for the service also is flexible. Walter says there is no cost if the asset being sold does not generate a profit (such as an old or nonperforming asset). If the seller does generate a profit, the company will charge a small fee for helping to distribute the information.
Lloyd says that, because his particular setup with Bank Assetpoint is still under construction the fee structure hasn't been determined yet. "Any conversations I've had with the company about fees have been reasonable," he says.
[Note: ABA's Corporation for American Banking endorses Bank Assetpoint, along with several other offerings provided by Promontory Interfinancial Network. For more information, go to http://www.bankingexchange.com/old//Products/Endorsed/Pages/bank-assetpoint.aspx.]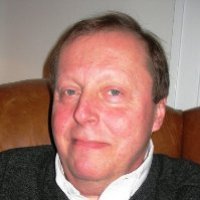 Latest from John Ginovsky
back to top