Is prepaid/mobile convergence a bank threat?
Banks need to step up sooner rather than later
The rapid convergence of prepaid and mobile commerce is creating significant opportunities for merchants and other stakeholder groups to push banks and other day-to-day money management service providers down the value chain further and faster than ever before.
This is the view expressed by Mobey Forum in "The Prepaid Mobile Wallet: Taking Prepaid into Account," the latest instalment in the global, bank-driven business association's series of mobile wallet white papers.
The paper contends that innovative prepaid service models and "second generation" mobile wallet solutions are mutually supportive. When combined, each will drive innovation in the other, creating a powerful catalyst that will propel both prepaid and the mobile wallet industry forward and into markets that have, until now, been controlled mainly by banks, such as the provision of day-to-day current account services.
"As prepaid has developed its popularity has soared, but this is just the beginning," says Amir Tabakovic, board director and chair of the Mobile Wallet Workgroup, Mobey Forum. "The rapidity with which these solutions are evolving, together with the potential for future prepaid current account services to be offered to mobile wallet users, makes the future for traditional banks in this space unclear.
"What is certain, is that banks must now recognize prepaid as a major driving force, not only in the future of mobile wallets, but in wider mobile financial services. Banks must also recognize that if they are to successfully establish anything more than a back end processing position in the mobile wallet value chain, they must accept that the wider development ecosystem has neither the need, nor the appetite to wait while they find solutions to their problems with regulations, operating procedures, and legacy systems integration.
"This is especially so when prepaid represents such a familiar and widely deployed model to so many stakeholder groups that are vying for market dominance, including merchants, [mobile network operators], e-money providers, payment schemes, and a whole variety of over-the-top players."
The paper analyzes the intersection of prepaid commerce and the mobile wallet, in order to present strategic options for banks seeking to respond to the emerging threat from prepaid mobile solutions.
"The introduction of host card emulation is likely to inject further energy into the prepaid model," continues Tabakovic. "It will enable merchants and other players to issue secure closed-loop mobile prepaid solutions via [a near-field communications] payments model that is much simpler than that offered by the current hardware-based secure element ecosystem, while still benefitting from the merchant's contactless acceptance infrastructure.
"Indeed, once HCE technology has matured to a state of full market readiness, it may be possible for merchants to disintermediate banks, MNOs and payment schemes from their mobile prepaid products altogether, by offering secure HCE-NFC payments to customers via their own closed loop solutions."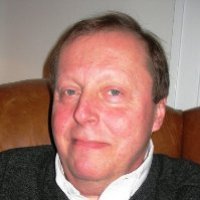 Latest from John Ginovsky
back to top