This payments combo seen best for banks
Near field plus host-card emulation opens door for banking/payment apps
Of the emerging payments technologies, near-field communications combined with host-card emulation offers the best solution for both customers and their financial institutions, according to The Members Group.
"The goals of payment providers are to securely manage the payment information, to engage the consumer, and to leverage offers and coupons to gain the loyalty of the consumer. We believe the cloud, with HCE, plus NFC is the best of these technologies. It opens the NFC ecosystem for financial institution-branded apps," says Brian Day, senior product manager for TMG, during a recent webinar.
Host-card emulation allows for the secure presentation of virtual and exact representations of smart cards using only software accessed through the cloud. It notably does not require a "secure element," or piece of hardware containing embedded credentials, physically installed on a mobile device.
Day cited the experience of TD Bank Canada which already has a mobile payments app embedded in its digital banking page. "The mobile payment information is built in. We really feel that's the best experience for the consumer and a point of differentiation for the financial institution. To consolidate and combine banking and payments together is a true differentiator."
He contrasted this scenario with another potential emerging payment technology, that of combining the cloud with Bluetooth low energy. With Bluetooth low energy, a merchant installs little in-store beacons that can identify an individual by automatically detecting that person's mobile device. Once detected, the merchant can broadcast product announcements or special offers—assuming the individual has opted-into such an arrangement.
While this has some potential, the down sides to such an arrangement are the danger of consumer overload of too many offers at once, and the inability to attach a bank's brand to the offers, Day says.
The NFC-HCE scenario instead allows consumers to drive their payments-related engagement, rather than being driven. Also, he says, "The ability for consumers to move from swiping cards to tapping [with NFC] is a natural progression."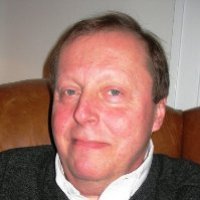 Latest from John Ginovsky
back to top