HCE to help community banks deploy mobile payments
Host card emulation benefits issuers as well as users
Host card emulation is poised to make it not only possible, but beneficial, for community financial institutions to deploy consumer-centric mobile payments solutions, says Brian Day, senior product manager at The Members Group.
Writing for an audience of financial institution leaders, Day says in a white paper: "To bring mobile payments to the inevitable (albeit long-awaited) ignition point, tech developers and issuers will have to link up. HCE technology may be just the innovation to grease the wheels for such a marriage."
Introduced by Google with its Android KitKat update, HCE was built in response to wireless carriers blocking Google Wallet's access to the secure near-field communication chips in their devices. HCE was recently endorsed by both MasterCard and Visa, and according to Day, it will benefit community financial institutions and consumers in two major ways: keeping card issuers in play, and allowing for a seamless user experience.
"A lack of agreement on one core technology to power mobile payments has complicated issuer, merchant, and consumer adoption. Simply put, a plethora of choices for both providers and consumers exists today. Among these options, three main technologies stand out as leaders in the emerging payments landscape. They are barcode + cloud, blue tooth low-energy, and near-field communication."
Ultimately, he concludes the greatest promise for both consumers and financial instituions lies in the combination of HCE and NFC: "Just as card issuers have long pursued top-of-wallet positioning, very soon it will be top-of-app positioning they most cherish. With HCE and NFC working together, long-standing card holder relationships are not only safe, they are poised to take off."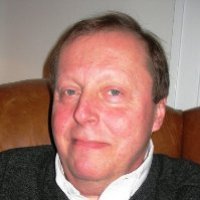 Latest from John Ginovsky
back to top