SBA to cut 7(a) loan paperwork
New technologies to speed lending process
Sometime in July look for the Small Business Administration to detail and implement what it calls a "total credit scoring model" that promises to make it easier and less time-intensive for banks to do business with SBA.
Also, SBA is developing an updated lending platform called SBA One, intended to reduce actual paperwork and accelerate the loan decisioning process.
The predictive business credit scoring model has been tested and refined over the past ten years and has come to the point that the agency will make it generally available.
"We're now so confident of our model's predictive value on small loans that we're eliminating cumbersome analyses of a company's cash flow, a step that can delay loan decisions," said Maria Contreras-Sweet, SBA administrator, in a speech last month.
The total credit scoring model will be made available to all SBA lending partners for loans of $350,000 or less. It combines an entrepreneur's personal and business credit scores and makes it easier and less time-consuming for banks to do business with the SBA. Says Patricia Brown-Dixon, Region 7 administrator, in a prepared statement, "This model is cost reducing and credit-based. It ensures that risk characteristics, not socioeconomic factors, determine who is deemed creditworthy."
Further specifics are due later in July, Contreras-Sweet said.
SBA One is "in the works," she says. The White House budget request for 2014 describes it as "a revamped lending platform that will use one set of forms for all 7(a) loans, serve as a one-stop shop for all steps of the loan process from determining eligibility through closing out the loan, and provide one data management system to measure and evaluate loan trends and performance." The budget requests $7 million for this system.
"Say goodbye to fax machines and mountains of paperwork. We will automate the uploading of documents and the generation of forms, and we will allow electronic signatures.
"On each 7(a) loan, our core product, SBA One will save banks hours of processing time and thousands of dollars. The combination of SBA credit scoring and SBA One will incent more banks to partner with us, generating more loans, and igniting economic activity. By making the process quicker, cheaper, and more intuitive, these reforms will help existing lenders do more small-dollar lending," Contreras-Sweet said.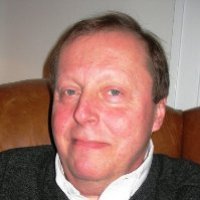 Latest from John Ginovsky
back to top