Tablets becoming top choice for banking
30% of tablet owners prefer the device to contact banks
Tablets are becoming the primary device used for a variety of mobile banking tasks, with about one in three consumers pointing to tablets as the mobile device he or she primarily uses to email the financial institution, says Javelin Strategy and Research.
It predicts that by 2018, 138 million adults will access bank accounts through tablets.
Its study finds that tablet adoption has reached the 50% crossover point, just four short years after Apple introduced the iPad. While tablets are still largely consumption and not productivity machines, indications are strong that they will replace the laptop's role in American family life.
Users also turn to tablets at higher rates for advanced mobile banking tasks. Just over three in ten mobile bankers view and pay bills using a browser on the tablet. As ownership rates rise, mobile banking primarily through tablets is expected to become more common.
"The biggest constraint to consumer tablet banking in the next several years is the speed at which financial institutions adapt to consumers' changing technology needs to provide robust tablet banking apps, especially for the complex Android market. Financial institutions have worked diligently to finesse mobile banking for smartphone users, but they are less prepared for tablet bankers," says Mary Monahan, executive vice president and research director, Mobile at Javelin.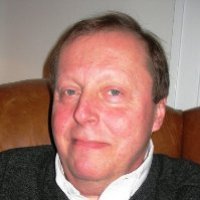 Latest from John Ginovsky
back to top