Millennials, banking's lost generation?
Disillusioned with financial services, study says
Americans aged 18-29—closely corresponding with the millennial generation—are the most pessimistic about their financial situations compared to any age group measured by CEB, a member-based advisory firm.
In CEB's Consumer Financial Monitor, millennial's feelings about their personal finances dropped 9% in the last six months, confirming a trend of unhappiness that began in 2012. This has negatively impacted millennials' trust in banks and their buying behaviors, suggesting that providers need to rethink their service approach or risk an entire generation of disengaged customers.
The implications for financial institutions could be severe. Millennial distress is evident in their weakening savings behaviors and rising reliance on savings and borrowing to make ends meet. CEB data also shows a decline in activities such as financial planning, using advisors, and purchasing financial products.
Indeed, it is entirely conceivable that younger consumers may defer or even decline to use such products as mortgages, auto loans, or investments central to the lives of previous generations.
"Millennials want their banks to provide the same kind of customer experience that they receive through more agile consumer technology companies they rely on in other parts of their life," says CEB Managing Director Peter Aykens. "They are looking to manage their personal financial lives in the same way they manage their digital and social lives. Right now, with some exceptions, nonbanks are building superior offers."
Additional CEB data outlines the extent of the "Millennial Problem" for financial services providers:
• Flip flop in attitudes. In 2012, younger consumers were the most satisfied with products, while this year's report shows them to be the least satisfied, and by a significant margin.
• "It is your father's confidence gap." The "confidence gap" in financial institutions between millennials and their historically more pessimistic elders has slowly and steadily eroded, with Gen X and millennials now equally negative in their feelings about financial institutions.
• Letting go. Negative feelings have translated into disengagement. Millennials are less likely to work with a financial advisor, keep a formal budget, or plan for long-term goals than they were in 2012.
• How to connect with younger generation. Financial institutions should focus on service as a route to reengagement with their younger customers.
Further CEB research in the financial services space recommends a multichannel strategy designed to deliver a low-effort customer experience. Best-in-class mobile and web solutions, as well as simplified, transparent products can all support this aim.
The bi-annual Consumer Financial Monitor survey draws from the results of 17,500 consumers across 24 key global markets with results available in the first and third quarters of the year.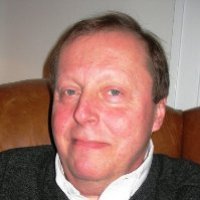 Latest from John Ginovsky
back to top