Build valuable branch traffic with "4 A's"
If you do it, they will come
Given the premise that bank branches will remain in some form and that they are the places where the highest-value transactions occur, what can banks do to persuade more potential customers to go there?
Follow the "4 A's," says Sean Keathley, President of Adrenaline, an experience design agency that creates and implements brands and retail environments.
Getting past banking as a chore
"It's a hot topic," says Keathley in an interview with Banking Exchange. "Bankers used to have the opportunity to talk with customers in the branch as they did transactions. There are fewer people doing that now."
Keathley also points out a unique challenge that financial institutions face: "For the most part, most people see banking as a chore … especially the millennials. We hear them describe banking as boring."
Attention to the 4 A's—awareness, activation, adoption, and advocacy—can meet this challenge, according to Keathley.
"For starters you have to create awareness," says Keathley. "That's where marketing comes in. When you get people to activate, that is even more powerful, to actively interact with the bank. As they adopt and are using your bank services, whether it's online or in-branch, you hopefully, ultimately, get them to be advocates.
"That's what's so powerful in this new consumer-first world, where your people are actually talking about you and on your behalf, and telling people they should interact with you," he explains.
Applying the 4 A's
Keathley gives the example of a community bank that sponsored a local movie night in its area which 1,000 attended.
"But they weren't using a megaphone to talk about it in their community," says Keathley. "That's not the kind of thing they were doing. This is where you start to engage your social channels and your PR channels. If you are really, from the heart, doing good things in your community, there are ways to engage customers and potential customers."
Keathley says community service resonates with millennials.
"They really are attracted to brands that mean something, that provide social good and helps people's lives be better," says Keathley. "Whether it's financial literacy, campaigns, seminars, or such, those are the types of things in the new consumer-first approach that are going to attract traffic to your branch."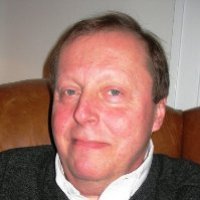 Latest from John Ginovsky
back to top