App allows small-dollar payments through Google Glass
Distribution, marketing for wearable payments app in development
Payments processor The Members Group recently demonstrated its custom-built wearable payments app.
At a conference, TMG Senior Product Manager Brian Day showed financial institution leaders how the app, called See2Pay, works. Built by TMG for use with Google's smart eye wear Google Glass, See2Pay lets consumers make small-dollar purchases at the point of sale with a finger swipes of the touch pad on the eye wear frames.
The app is a product of the TMG Innovation Lab, a 12-month-old project devoted to building and testing consumer-centric digital payment solutions. The developer team leveraged an established person-to-person network to build out the processing system behind the app. Transactions performed through See2Pay are routed through the Dwolla payments platform.
"In addition to helping our clients meet the changing demands of today's consumers, it's crucial that we anticipate the ways in which consumers will transact in the future," says Ryan Anderson, TMG vice president of product and a member of the Google Glass Explorer program. "The experiences that come from this wearable app will give TMG and its clients priceless insight into the behaviors and preferences of the evolving digital consumer."
TMG will release the app's code on GitHub, a web-based hosting service for software development projects. According to Anderson, this opens See2Pay up to the larger developer ecosystem and increases opportunities for Google Glass owners to begin using the app now.
Testing of the app's interface and functionality is complete; further distribution and marketing plans are in development.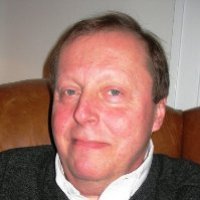 Latest from John Ginovsky
back to top