Innovative use of tech reshapes branch layouts
"Assisted service" can cut square footage dramatically
New devices and work-flow concepts now allow banks to shrink full-service branches from an average of 4,000 square feet to 1,200 square feet or less, while accessing geographic markets previously unattainable.
Wells Fargo, with over 6,000 branches—or "stores" as it calls them—in 39 states and Washington, D.C., is a pioneer in this concept. Recently it piloted three stores in Washington, D.C., to test a new approach that combines full-service and self-service teller queues with an expanded private office/platform area, while dramatically reducing nonproducing back office space.
"We've been experimenting with a brand new format called the neighborhood bank," says Jonathan Velline, head, ATM Banking and Store Strategy, in an interview with Banking Exchange. "It takes those separate areas, the full-service teller queue and the self-service ATM queue…and blends them into one."
It can do this through what is called "assisted service." Essentially, the customer may initiate and conclude a self-service transaction at an advanced automated teller machine or even a video teller machine. If some sort of problem arises, if the customer needs to do something more complicated, or if there is a question, a bank employee is nearby and can monitor that customer's transaction through a tablet connection. "If they need some help then a team member is standing by," he says.
Meanwhile, the traditional long line of teller stations can be eliminated and the space used for private offices, allowing for more in-depth discussions of customer financial issues.
"Anything we talk about relative to transforming branches is first and foremost to help the consumer interact" with the bank, says Brian Bailey, vice president of marketing and strategy, NCR Financial Services, in another interview with Banking Exchange. "Wells Fargo basically shifted 90% of their useable space to front office space and useable consumer interaction space, as opposed to traditionally having up to 40% of back-office space that's not really useable."
NCR worked with Wells Fargo to set up three pilot branches in Washington, D.C. One is in a residential neighborhood area, with a 1,200 square-foot footprint; one is in a small-business dominated community, and has 1,900 square feet, primarily due to the addition of features that cater to merchants; and the third has 450 square feet, located in a busy supermarket.
The new technology and work flow—and their acceptance by customers—"allowed us to get into some markets that just didn't have space for the traditional format. It's allowed us to bring Wells Fargo to markets that we wanted to be in … It's just allowed us to be more efficient with the space," says Velline.
More generally, says Bailey, such an approach responds to the ongoing question of satisfying customers' needs on their terms.
"What we're addressing with our interactive services platforms, as Wells Fargo describes, is how to use self-service technology, whether it's through video, or whether it's in-branch, to create convenient and efficient transactions but still, when a customer wants to interact, when they want to have a conversation with a banker, a banker is no more than a video chat or a [step] away in a branch."
ABA's Corporation for American Banking endorses NCR's ATM and branch transformation solutions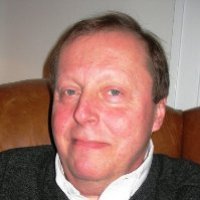 Latest from John Ginovsky
back to top