Recruit employees to advocate for bank on social media
Voluntary participation can widen bank's reach in social networks
One way to boost readership of brand content produced by banks on social sites like Facebook is to recruit employee volunteers to act as advocates of the bank on their personal social media sites, said Amber Farley, executive vice president, FMS Social.
That's because it's probable that whatever content the bank posts under its own Facebook page actually reaches only a small fraction of the total number of people who have liked that page, due to the algorithm the site uses to mix brand content with content posted by individuals' friends and family.
"An advocate is one who argues for your cause; a supporter and defender. Someone who is passionate about your brand and will talk about it to anyone who will listen. When it comes to your brand, your employees will fit that description," Farley said. She spoke during a recent ABA Briefing/Webcast, "Is It Time to Re-evaluate Social Media Operational Efficiencies?"
"You would be likely to reach an audience ten times larger than what your brand is reaching, because they have networks of their own," she said. In addition, studies have shown that 77% of consumers are more likely to purchase a product when a friend recommends it, she adds.
Many banks already are doing this, said Denyette DePierro, senior counsel, ABA. In addition to bank employees, potential advocates could be bank board members, shareholders, vendors, independent contractors, employees of bank holding companies, affiliates, and subsidiaries, and even employee friends and family.
"It really depends on how you set up your training and what your comfort level is," said DiPierro.
Of course, she added, care should be taken regarding exactly how such a social media advocacy program is set up, keeping in mind guidelines issued by the Federal Financial Institutions Examination Council. Each bank must have policies and procedures in place that include:
• Employee training, including who is trained, how questions and complaints are to be handled, and training goals, including compliance.
• Conformity with other bank policies and procedures.
• Promotion of products, including exactly who may repost bank content and whether the bank provides the promotional text or leaves it to the advocate to produce.
• Periodic reports to senior management about whatever is done and however the social media advocacy program is set up.
Farley recommended starting out with a modest program of just a few handpicked individuals who are already savvy about social media, who really are passionate about the bank, and, again, volunteer to do this.
"There are IT tools available to limit the use of social media at work [for productivity and anti-malware purposes.] So you can start with five to ten employees to be social advocates, training them on the dos and don'ts on what they're allowed to share, and help them know where to turn to if they get comments or questions," said Farley.
Such an advocacy program can be particularly beneficial at community banks, she said.
"Employees of community banks are in a very special situation to truly make a difference in the markets they live in and the communities they serve," said Farley.
Information about obtaining a recording of this and related ABA Briefings/Webcasts about social media can be found at http://www.bankingexchange.com/old//Training/teleweb/Pages/tb2013-14SocialMediaSeries.aspx.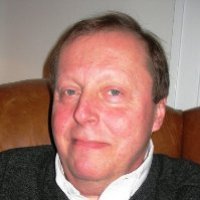 Latest from John Ginovsky
back to top