Customer experience driving big bank strategy
Technology, transformed branches, key to remaining competitive
Faced with losing market share to nontraditional competitors, senior bank executives say they are squarely focused on improving the customer experience and transforming their businesses at the strategic, operational, and structural level, according to KPMG's 2014 Banking Industry Outlook Survey.
In polling 100 senior banking executives—mainly from the country's top 100 banks—KPMG finds that banks are more focused than ever on finding ways to improve the customer experience—including developing new strategies, and investing in and upgrading technology.
"The banking industry is at a critical juncture where it needs to transform on a number of fronts—most importantly, upgrading old and implementing new technology to enhance and simplify the customer experience," says Brian Stephens, national leader of KPMG's Banking and Capital Markets practice.
"In addition to tougher competition and regulatory demands, consumer dynamics and preferences are evolving. In order to compete and succeed, banks need to become more advanced and agile to effectively meet customer expectations," he says.
In fact, according to KPMG's survey, executives indicate that the next transformative stage will be driven by customer demand, as opposed to regulatory change, which had driven significant changes to their business models previously.
When asked to identify the top three drivers of transformation for their business over the next three to five years, 47% cited "customer demand/changes in customer focus, buying patterns and preferences"; 43% said "coping with the change in technology", and 37% chose "domestic competition."
While banks look to transform themselves, they also are faced with focusing on different customer segments.
When asked which customer segments present the greatest growth opportunity, 27% of the bank executives cited the top 10% of income earners, up from 25% in last year's survey.
The unbanked and underbanked represent the fastest growing customer segments—nearly doubling in survey responses from last year. Twenty three percent chose the underbanked, up from 12% in last year's survey and 13% cited the unbanked, up from 5% last year.
The nontraditional competitors, such as retailers, have already started gaining market share from this market segment.
In their efforts to strengthen the customer relationship, technology will be instrumental to a bank's success, according to executives surveyed. In fact, one-third of executives say that upgrading and simplifying core platforms that communicate across the enterprise is the single most important IT investment over the next 12 months. These upgrades are necessary to gain efficiencies, contain costs and enable a better customer experience.
"We believe the success or failure of this transformation will hinge, in large part, on the industry's ability to harness the vast amounts of customer data they have at their disposal to create unique consumer interactions," Stephens says. "Clearly the banks who master the tailored customer approach, and who also leverage the full potential of new technology platforms, will be in a much stronger position."
Mobile technologies also continue to be a key focus of bank executives. In fact, nearly one in four bank executives indicate that enabling mobile payments is a key IT-related investment priority (relative to the customer interface) for their banks over the next year.
"Mobile payments offer functionality and enhance the ability for banks to connect with consumers for other services such as discounts and loyalty offerings, in addition to the convenience factors" says Judd Caplain, KPMG's National Advisory Industry Leader for Banking and Diversified Financials.
While banks expect to rely more heavily on technology to connect with customers, brick-and-mortar branches are still critical to strengthening relationships with customers. In fact, 41% of bankers surveyed say they plan to increase the number of branches over the next 12 to 18 months as they look to provide a unified and consistent customer experience.
"While online and mobile technologies provide customers with convenience, branches offer the personal interaction that some consumers prefer," says Caplain. "However, the new branches will be different from those of the past, with reduced size, enhanced technology capabilities, virtual customer service interactions, universal tellers, and an overall increased focus on the customer."
Regulation, while still identified by executives as the top growth barrier, was down significantly from the KPMG survey last year—with only 41% of those polled citing regulation as the top growth barrier, compared to 72% last year.
When asked to choose factors having the greatest negative impact on growth for their bank, executives most frequently cited 'regulatory compliance costs' (55%) followed by 'regulatory limitations on products and services' (40%), and "weak loan demand" (36%).
Interestingly, 60% of the survey respondents report that regulatory requirements account for as much as 10% of their total operating costs, while 22% say it accounts for 11% to 20% of total operating costs.
"This significantly adds to pressure banks are already feeling to keep costs down to deliver the returns investors expect while also raising the higher levels of capital now required," says Caplain.
Other findings:
• 32% said asset and wealth management will be the top revenue growth driver over the next one-to-three years, followed by commercial and industrial loans (28%) and broker dealer and capital market activity (21%).
• 38% of those polled expect their company's revenues to increase by between 1% and 5% over the next 12 months; 31% expect an increase of 6% to 10%; 9% said between 11% and 20%, and 3% said revenues will increase by more than 20%.
The KPMG Banking survey was conducted in the spring of 2014 and reflects the responses of 100 senior executives in the banking industry. Based on bank assets, 38% had more than $250 billion in assets; 12% had between $100.1 billion and $250 billion; 15% had between $50.1 and $100 billion; 17% had between $20.1 and $50 billion, and 18% had less than $20 billion in assets.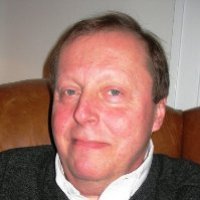 Latest from John Ginovsky
back to top