Major boost, minor leagues
Banks partner with ballparks for unique sponsorships
Baseball is deeply rooted in our country's culture, and minor league baseball stadiums are central hubs for the surrounding communities who flock there when the weather turns warmer. All this offers ripe sponsorship opportunities for banks, which consider ballparks in alignment with many of their own ideals.
"It's such a great, great sport. It's all-American. It's a part of our community, and it shares the same values that we do as an institution," says Patty Barton, marketing and communications manager for the central Ohio region of $60.9 billion-assets Huntington National Bank, which sponsors the Clippers' Huntington Park in Columbus. "We just thought connecting with them would be an extension of our brand."
Aligning with a ballpark can help cement a bank's identity in the community, especially if the park has a high profile. "The Greensboro Grasshoppers are almost iconic in the Greensboro area, and having us associated so closely with such a positive image is exactly where we want to be," says Spence Broadhurst, chief banking officer of $2 billion-assets NewBridge Bank, which sponsors NewBridge Bank Park in Greensboro, N.C. "We consider ourselves Greensboro's bank, and that just helps solidify that position."
With most sponsorships lasting around 20 years or more, there really is an opportunity to make an impact in the surrounding community, and banks often use park events to reach out. For example, at NewBridge Bank Park, there is an annual Military Appreciation Day, and the bank buys tickets for military veterans and their families to enjoy a day at the ballpark.
On Wednesday nights, Knot Hole Kids Club members get in free at Huntington Park, and membership cards are available at Huntington branches. "There's a lot that's offered to the community because of our partnership," says Barton.
Of course, there are obvious marketing boons that come from investing in a ballpark. Sponsorships can include naming rights; park signage; mentions on ads announcing games and events; and branding on tickets, cups, seats, and more.
"This is a great opportunity for us to build brand recognition, and we feel so far it has," says Jim Smitherman, president and CEO of $828.8 million-assets Security Bank, which just started its 25-year sponsorship of Security Bank Ballpark in Midland, Tex. "People who may not have been familiar with our bank and our values are now looking into what we have to offer. Additionally, we use this as a business development tool to build new relationships and to strengthen the relationships we have with existing customers."
Still, Smitherman points out that the community is a big part of the reason why his bank chose to sponsor the ballpark. "Security Bank has deep roots in Midland, and this is one way we can help invest in our local community," he says. "We are extremely proud of this area and want to provide opportunities for a better quality of life."
For banks, the game is not won or lost based on the number of new customers or accounts opened. Rather, the win comes from the community impact and the brand recognition that results from a sponsorship.
"We don't consider it advertising. We really consider it just an association with the core of who we are," says Spence Broadhurst. "We have some very simple guiding principles of how and why we go about life and go about our business, and they're very wholesome, common sense guiding principles. And they tie very nicely with minor league baseball."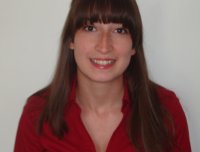 Latest from Ashley Bray
back to top