Group publishes secure element specs for NFC payments
Intended to help integrate systems among service providers
SIMalliance, a global nonprofit industry association, published the universal integrated circuit card (better known as UICC) Configuration for Mobile NFC Payments v1.0.
The document aims to facilitate system integration and reduce fragmentation among NFC service providers, mobile network operators, and other mobile NFC payment stakeholders, by defining SIMalliance's recommendations for UICC configuration and feature requirements for mobile NFC payments.
The new release from SIMalliance addresses UICC feature requirements relative to telecom, NFC, Over-the-Air management, access control, memory, and payment applications/certifications. It also examines how the co-existence of a mobile NFC payment and a nonpayment application can impact the UICC.
SIMalliance developed this latest document in full alignment with existing mobile NFC technology resources published by other industry bodies; its UICC Configuration for Mobile NFC Payments is compliant with the UICC guidelines published by EMVCo, GlobalPlatform, and the GSMA, and it references multiple specifications and technical documents published by these organizations.
Frédéric Vasnier, chairman of SIMalliance, says: "SIMalliance's new UICC Configuration for Mobile NFC Payments acts as a technical 'how to' guide for service providers and MNOs wishing to use a UICC to offer mobile NFC payments. It helps stakeholders navigate their way through a complex landscape of existing NFC- and payments-related specifications and standards to determine what is absolutely necessary and relevant in this payments use case. In doing so, it provides one clear, consistent and universal definition of optimal UICC configuration, to facilitate interoperability and ease integration across the entire ecosystem.
"With the ever increasing volume of commercial opportunities presented by mobile NFC payments, and the growing number of actors engaged in service delivery, interoperability across the ecosystem has become increasingly important, yet it remains one of the biggest challenges the market faces. One of SIMalliance's greatest priorities is to continue to drive UICC interoperability; when it comes to NFC, our sight remains firmly fixed on helping MNOs to ease third-party access to their subscribers via NFC-enabled SIMs, so that it is much simpler for service providers to deploy, and enjoy the security and usability benefits of, SE-based NFC solutions."
The free-to-download UICC Configuration for NFC Payments is now available on the resources page on the SIMalliance website.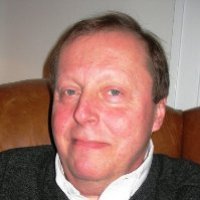 Latest from John Ginovsky
back to top