Amazon offers secure mobile card reader
Online retailer seen entering brick-and-mortar space
Photo: Business Wire
Amazon.com unveiled Amazon Local Register, a secure card reader and mobile app that provides local businesses the ability to accept credit and debit cards from a smartphone or tablet and keep track of their growing business.
Amazon Local Register customers will have access to Amazon's customer support team, as well as in-app tracking tools.
Customers who sign up for Amazon Local Register before October 31 will also receive a promotional rate of 1.75% per card swipe on all major credit and debit cards until Jan. 1, 2016.
Reaction to Amazon's announcement came quickly, with many observers pointing out that Amazon Register is a direct competitor to Square and PayPal:
• "The effort moves Amazon into the fast-growing mobile card-reader space, where several companies are already competing, and pits it against long-time card-reader companies such as Verifone," says Cnet.com.
• "Amazon is clearly hoping it can lure real-world sellers away from the established competition with more attractive rates, but it's also boasting that Local Register is backed by Amazon's customer support, a secure card reader design that ʻlimits swivel' during swiping, and their existing secure infrastructure for accepting payments which is backed by all the experience of their online storefront," says techcrunch.com.
• "Amazon's service thrusts the largest U.S. e-commerce merchant into the realm of physical retail stores, where more than 90% of commerce is still conducted, and open up a new trove of data from consumers' in-store spending habits. Because many of the largest physical retailers have extensive, complicated checkout systems that may be difficult or costly to give up, Amazon is likely to focus on smaller retailers. Amazon brings strengths and weaknesses to the payment fray. It holds credit-card information from more users than PayPal, for example, but it has virtually no experience in brick-and-mortar retailing," says the Wall Street Journal.
Customers can get started with Amazon Local Register in three steps: create an account on the Amazon website, purchase a $10 card reader, and download the free mobile app from various online app stores. The card reader is available with free two-day shipping on Amazon.com, and beginning August 19, customers can also purchase a card reader at Staples retail locations nationwide.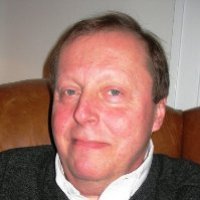 Latest from John Ginovsky
back to top