Cash still preferred for small purchases
Generational divide may signal shift to plastic
Approximately two in three credit card holders typically use cash for purchases of less than $5, according to a new CreditCards.com report. But a clear generational divide in the way Americans pay for small purchases means that might not be the case much longer.
The tendency to use cash increases sharply with age. Almost eight in ten credit card holders age 50 and older prefer to use cash for small transactions. But for cardholders between ages 18 and 49, it's virtually a dead heat between cash (52%) and credit/debit cards (46%).
The youngest cardholders (18-29 year-olds) are the only age group to prefer plastic. Digging a little deeper, millennials with credit cards prefer debit over credit by a ratio of nearly three-to-one. Among all cardholders, debit outpaces credit by a two-to-one margin.
"The question is whether millennials will eventually embrace credit as they age and their financial situations change," says Matt Schulz, senior industry analyst, CreditCards.com. "I believe they will, due in large part to credit's more lucrative rewards programs and better consumer protections."
Other key findings:
• Rural vs. city. Cash is the preferred payment method for almost eight in ten rural cardholders versus just 62% of city dwellers and suburbanites.
• Political influence? Whereas 70% of Republicans and 69% of Democrats who have major credit cards would rather pay for small purchases with cash, that holds true for only 59% of independents.
• Kids and cash. Cardholders without children under 18 are ten percentage points more likely to use cash than those with young children.
Princeton Survey Research Associates International obtained telephone interviews with a nationally representative sample of 983 major credit cardholders living in the continental United States.
Read "Cash Still King for Small Purchases...But That's Changing"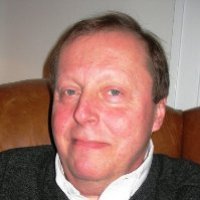 Latest from John Ginovsky
back to top