Wearable tech worries consumers
But they'll trade privacy for coupons
Eighty percent of consumers have privacy concerns with wearable Internet of Things (IoT) connected technologies, according to the 2014 State of the Internet of Things Study.
Still, half of those same consumers said they would be willing to share personal data collected by such devices with third-party retailers when presented with compensation such as a coupon or discount.
"Our data reveals a gap in consumers' fears of data privacy and their actual purchasing behavior," says Jay Dettling, president of Acquity Group. "To capitalize on these opportunities, companies should focus on specific benefits that sharing data will deliver to consumers."
Acquity Group, a digital marketing agency, and now part of Accenture Interactive, performed the study. The study focuses mainly on retail, health, and safety aspects of wearable technology but has implications for financial services areas, such as payments.
Shedding privacy at what price?
Only 9% of consumers stated they would share data with brands for free. But willingness to share increases dramatically when consumers are presented with a coupon or discount in exchange for sharing data.
Specifically, consumers are most willing to share wearable data for:
• Coupons and discounts based on their lifestyles (28%).
• Information on better workouts to reach their goals (22%).
• Information on the best foods to eat to reach their goals (22%).
• Coupons for fitness gear (19%).
The study also revealed that many consumers are willing to share data from a wearable device with a third party: 53% of consumers were willing to share data with doctors, 27% with family, and 17% with friends.
Less than 40% of consumers wouldn't share data with anyone.
Even with incentives, misgivings remain
It's clear that while couponing makes consumers more likely to share personal data, there's still a great deal of uncertainty around the security of these connected devices. Companies will have to address consumers' very real security concerns before any widespread adoption can take root.
Not only are consumers open to sharing certain in-home device data, but they believe several features for which they'd have to share data would be beneficial—and would even be willing to pay a premium in some cases. The study broke the benefits of IoT into multiple categories.
The features consumers believe would be most beneficial in connected in-home novelty technology, such as smart refrigerators, are:
• Location-based automatic coupons or offers on their mobile device for frequently purchased foods (86%).
• Recipes on their mobile device for food they can make from the products in their refrigerator (85%).
• Information on the least expensive places to purchase favorite products (82%).
• 33% of consumers are even willing to watch targeted commercials on their devices for additional coupons.
The features consumers believe would be most beneficial in in-home safety technology, such as smoke or carbon monoxide detectors, are:
• Accurate measures of CO levels in the home (95%).
• Notifications on their smartphone if a fire or CO issue arises while away from the home (93%).
• Automatic turn off of the furnace if there are increased levels of CO (85%).
While cost is a consideration, consumers are comparatively less worried about price than other factors, especially when it comes to safety over novelty:
• 83% of consumers would pay a premium for a smart smoke alarm, equipped with features such as clear emergency instructions and wi-fi capabilities.
• 59% of consumers would pay a premium for a smart refrigerator, equipped with features such as an LCD screen showing food quantity and expiration date.
• Only 22% express strong concerns about the price of these IoT devices.
"As the connected technology opportunities within the market continue to grow, it's important for businesses to understand ways to overcome barriers to adoption and create digital device strategies," says Dettling. "Our study demonstrates the importance of a value-added user experience. Brands that do not evolve strategies to mirror consumer expectations will fall short and miss major revenue opportunities moving forward. While incentives are part of the answer, companies must create an understanding among consumers that their devices and personal data are well-protected from security threats—this is where firms can most effectively differentiate their business models."
The Acquity Group 2014 State of the Internet of Things Study surveyed more than 2,000 consumers across the United States to gain insight into their preferences for and barriers against use of the Internet of Things.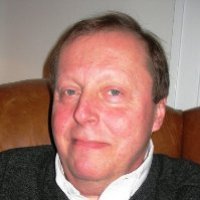 Latest from John Ginovsky
back to top