Softcard arises from Isis Wallet
Mobile platform rebrand prompted by coincidental similarity to terrorist group
http://news.paywithisis.com/
Isis Wallet, the mobile commerce platform created by AT&T Mobility, T-Mobile USA, and Verizon Wireless, announced it will change its name to Softcard.
In a blog post on the firm's current website, Michael Abbott, CEO, said the name change is meant to avoid confusion and association "with a violent Islamic militant group in the Middle East whose name, when translated into English, is known by the acronym ISIS. However coincidental, we have no desire to share a name with this group and our hearts go out to those affected by this violence."
He says the new name derives from the company's founding vision to use mobile phones to help consumers find a safe way to shop, pay, and save, while maintaining a visual identity that has "the power, flexibility, and simplicity to define our category."
Existing Isis Wallets will continue to function normally. In "the next few weeks" the company will launch an updated Softcard app, at which point users will simply update their devices.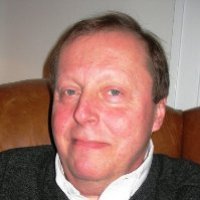 Latest from John Ginovsky
back to top