Apple enters mobile transactions with Apple Pay
Works through phones, with NFC, Secure Element, and fingerprint security
Apple announced Apple Pay, a new mobile payments service that will work with iPhone 6 and iPhone 6 Plus through a near field communication antenna design, a dedicated chip called the "Secure Element," and Touch ID security.
This new mobile wallet enables hundreds of millions of users to add their credit or debit card that's already on file from their iTunes Store account. Apple Pay will also work with the newly announced Apple Watch, extending Apple Pay to over 200 million owners of iPhone 5, iPhone 5c, and iPhone 5s worldwide. (Those devices will be compatible with the new service.)
Apple Pay supports certain credit and debit cards from American Express, MasterCard, and Visa, issued by a number of banks including Bank of America, Capital One Bank, Chase, Citi, and Wells Fargo. All told the cooperating issuers represent 83% of credit card purchase volume in the United States.
In addition to the 258 Apple retail stores in the United States, other retailers that will support Apple Pay include Bloomingdale's; Disney Store and Walt Disney World Resort; Duane Reade; Macy's; McDonald's; Sephora; Staples; Subway; Walgreens; and Whole Foods Market. Apple Watch will also work at the over 220,000 merchant locations across the U.S. that have enabled contactless payment. Apple Pay is also able to make purchases through apps in the App Store.
Starting in October, with iPhone 6 and iPhone 6 Plus, Apple Pay will be available in the U.S. as a free update to iOS 8. Apple Pay will work in stores with iPhone 6, iPhone 6 Plus, and Apple Watch. Apple Pay application programming interfaces (APIs) will be available to developers in iOS 8 so they can enable purchasing physical goods within their apps on iPhone 6 and iPhone 6 Plus.
"Security and privacy are at the core of Apple Pay," says Eddy Cue, Apple's senior vice- president of Internet Software and Services. "When you're using Apple Pay in a store, restaurant, or other merchant, cashiers will no longer see your name, credit card number, or security code, helping to reduce the potential for fraud.
Addressing privacy concerns more specifically, Cue said that "Apple doesn't collect your purchase history, so we don't know what you bought, where you bought it, or how much you paid for it. And if your iPhone is lost or stolen, you can use Find My iPhone to quickly suspend payments from that device."
Actual card numbers are not stored on the device nor on Apple servers. Instead, a unique Device Account Number is assigned, encrypted, and securely stored in the secure element on the iPhone or Apple Watch. Each transaction is authorized with a one-time unique number using the Device Account Number. Instead of using the security code from the back of a card, Apple Pay creates a dynamic security code to securely validate each transaction.
Online shoppers can pay for physical goods and services including apparel, electronics, health and beauty products, tickets, and more with Touch ID, a fingerprint identification system. Checkout can happen with a single touch, so there's no need to manually fill out account forms or repeatedly type in shipping and billing information. Card details are kept private and are not shared with the online merchant.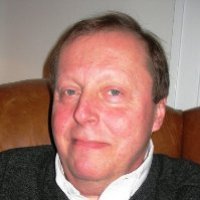 Latest from John Ginovsky
back to top