Debit program offers competitive interchange, lower fees
ABA endorses Discover's signature debit card
ABA, through its subsidiary, the Corporation for American Banking, endorsed Discover Debit, an alternative signature debit program for its members nationwide.
The Discover Debit program, says ABA, provides financial institutions with an uncomplicated approach to signature debit supported by an experienced team that ensures a seamless implementation and reissue process. With competitive interchange fees, lower network fees, and greater reporting clarity, the program will provide a boost to bank revenue, the association states.
Over the past few years, many financial institutions have felt the pressure of reduced profitability, increased regulatory requirements and rapidly changing technology in their payments business. ABA believes Discover provides a debit solution that can help banks improve their bottom lines, while allowing institutions to keep their brand front and center.
"The program's straightforward billing, ease of use, and lower network fees makes this a significant alternative for ABA members and is good for the banking industry as a whole," says William Kroll, executive vice-president, ABA.
Cadence Bank, Birmingham, Ala., is an early adopter of the Discover debit card. "Switching our signature debit program to Discover Debit has meant that our clients receive valuable cardholder benefits through the Discover relationship," says Debbie Innes, the bank's executive vice-president of retail and treasury management services. She also pointed to an improved revenue model and the flexibility to position the Cadence brand at the center of the program.
In a short video about the bank's new debit program, Rick Claypoole, director, product management and marketing at the bank, describes the relationship between the bank and the Discover program: "They [Discover] have shown to us a level of commitment as a bank, and it's the same level of commitment that we want to show to our clients … support in terms of personnel, in terms of time, and in terms of their open-mindedness. When I am nervous about something on the weekend I can call any one of my partners there on the account team and they are going to answer and get back to me," says Claypoole.
Discover achieved the highest customer-satisfaction ranking among U.S. card companies, tying for top rating in J.D. Power's annual nationwide credit card satisfaction study.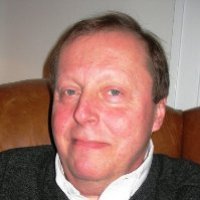 Latest from John Ginovsky
back to top