FIS, Fiserv announce service expansions
Moves affect global payments, foreign exchange
In separate actions, two major bank technology providers announced major service expansions recently.
FIS agreed to acquire Brussels-based Clear2Pay, promising to bolster FIS' payments capabilities across all geographies through the addition of new managed services and processing utilities that will enhance its abilities to deliver enterprise payments solutions.
Meanwhile, Fiserv added two foreign exchange partners to its WireXchange service, Cambridge Mercantile Group and PNC Bank N.A. which, together with its current partner Western Union Business Solutions now provides more choices to financial institutions looking for a foreign currency exchange solution.
Regarding FIS's acquisition, Gary Norcross, president and COO, says: "The payments domain is one of the fastest-growing segments within the financial services industry and is a strategic growth and investment area for FIS. Many institutions are struggling to adapt to the evolving global payments landscape, inclusive of high-value and cross-currency corporate payments and new channels."
Founded in 2001, Clear2Pay provides payments technologies and services for secure, timely, and streamlined payments processing.
Regarding Fiserv's additions, Bailey Nelson, vice president, says: "Foreign wire transfers can be challenging for many financial institutions…We have more than 600 active clients on WireXchange and are seeing record transaction volumes. With our new partners, WireXchange clients have access to a flexible, fully-integrated solution that helps them increase operational efficiency, increase revenue, and reduce risk."
WireXchange is a browser-based solution that is integrated with Fiserv bank account processing platforms and automates the wire transfer process. Features include one-step wire entry, verification, OFAC screening, posting to the integrated host system, delivery to the Federal Reserve, and automated notification to customers.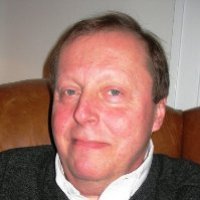 Latest from John Ginovsky
back to top