New payment solutions debut at Finovate
Digital payment innovations abound
This is part of our special coverage of FinovateFall 2014. For an overall article about the conference, see John Ginovsky's blog, "Fintech future featured at NY event."
The digital payments market clearly offers untapped potential, and many of the recent FinovateFall presenters offered new twists and turns to get in on it.
Everybody wants to get paid, or make it easy to pay, or even make it profitable—through awards, etc.—to pay. At least 15 presenters offer variations on these themes:
• Settle—Promises to speed up a checkout process while improving the customer buying experience and building customer loyalty.
• MasterCard—Through a new service, "MasterCard Pay with Rewards," it leverages the existing network to allow cardholders to spend their reward points at millions of locations.
• PayItSimple—Allows consumers to charge purchases on their existing credit cards and pay back in no-fee, interest-free installments.
• Dynamics—Manufactures a battery-operated plastic card with a fully programmable magnetic stripe for use in next-generation payment cards.
• VerifyValid—Through a new service, it allows users to send and receive checks at no charge while advertisers can speak directly to consumers at the moment they write or receive a check payment.
• mCash—Connects financial institutions, merchants, and end users in a real-time and highly secure payments infrastructure.
• Finovera—Its online bill pay service delivers pdf ebills, and supports online, mobile, and credit card payments by integrating with digital banking platforms.
• Vantiv—Offers a turnkey payment processing application designed to provide a single, simplified integration service.
• Financeit/FIS—A Canadian company, it now launches its regulatory-compliant platform in the US to make it easy for businesses to offer payment plans to their customers.
• Cachet—Offers a mobile prepaid card program with a suite of financial services in one app.
• Larky—Sends location-based, financial institution-brand smartphone alerts to users when they are physically near a merchant discount.
• WingCash—Through its service, people make purchases using a cloud-based, smart ewallet and pay using digital cash, including branded egifts, epromos, eloyalty, and erewards.
• Knox—Facilitates ACH payments online using a user's online banking login.
• CR2—Allows people to instantly send cash to anyone from a mobile app, dispensed from an ATM without needing an ATM card.
• Sr. Pago—Widely used in Mexico, it provides a secure, chip-based debit card, a card reader that connects to any mobile phone, and an app for managing transactions.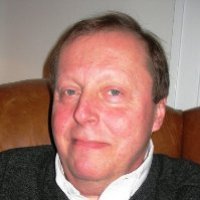 Latest from John Ginovsky
back to top