Security solutions locked in at FinovateFall
Digital threats continue to attract countermeasures
This is part of our special coverage of FinovateFall 2014. For an overall article about the conference, see John Ginovsky's blog, "Fintech future featured at NY event."
With news reports of payments breaches, identity theft, and other cyberthreats continuing unabated, this area remains ripe for new thinking and new approaches—as evidenced by at least ten presenters at FinovateFall.
It's significant that three of the seven Best in Show selectees offer new ways to deal with security in financial technology. The ten security presenters include:
• NICE Systems—Its real-time authentication strengthens and streamlines the authentication process through biometrics and two-way audio/visual communication between customer and agent.
• Sonavation—Its solution offers impenetrable security using ultrasound technology and cloud based Identity-as-a-Service.
• Toopher—Secures users and customers on external-facing sites by incorporating location awareness of the user's smartphone and biometrics.
• EverSafe—Geared toward protecting older customers, the service monitors financial accounts, credit cards, and credit reports daily, alerting seniors and their designates of any suspicious activities.
• BioCatch—Through cloud-based biometrics technology it tracks how users interact with web and mobile applications and submits subtle dynamic cognitive challenges that users respond to without being aware that it was there.
• Hoyos Labs—Provides an identity assertion platform using biometrics to supplant usernames, PINs, and passwords.
• Rippleshot—A cloud based solution detects bank card data breaches before issuers or merchants recognize the intrusions.
• NopSec—Offers a cloud-based vulnerability risk management service that aggregates the results of vulnerability scanners, proactively prioritizes vulnerabilities, and expedites remediation.
• AnchorID—Provides a way to consolidate all user IDs and passwords into one universal user name, while providing security.
• EyeLock—Offers secure authentication in a second through iris identification.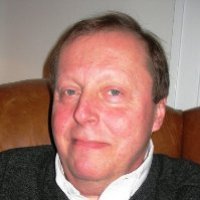 Latest from John Ginovsky
back to top