Mobile payments innovations sought in Citi Challenge
Tech developers challenged to bring new ideas to payments systems
Citi launched Citi Mobile Challenge, a global initiative aimed to inspire technology developers to reimagine mobile banking and payments and to stimulate digital progress in the industry.
Citi will provide developers with a suite of tools they can use to build solutions to benefit consumers either through mobile applications or the Internet of Things. Selected participants will present their concepts at demonstration events in Miami, New York, and Silicon Valley and finalists will have the chance to take their technologies into production with the support of Citi.
"We want to drive the next innovations that improve consumers' lives, and we created the Citi Mobile Challenge with that in mind," says Heather Cox, chief client experience, digital, and marketing officer for Global Consumer Banking at Citi. "We are excited to discover what these developers will bring and we are challenging them to be bold and break new ground."
Individual developers, teams and companies from around the world had the opportunity to register for the Challenge until Oct. 3. Citi will notify accepted participants on Oct. 10. Following that, over the course of nine days in October, Citi will make available a variety of application programming interfaces from across its businesses to help developers create real-world innovations. The APIs power some of Citi's latest digital offerings such as Citi Mobile and Citi Wallet and will give developers an opportunity to create apps and other innovations that could function with existing Citi technology.
A panel of entrepreneurs, investors and leaders in technology and banking will review submitted innovations and will select finalists, who will present at the demonstration events in Silicon Valley on Nov. 10, New York on Nov. 12, and Miami on Nov. 14. Selected developers will have the opportunity to consult with technology mentors, share in a cash award and connect with Citi's partners with a chance to take their solution to real world clients.
Citi Mobile Challenge in the United States follows a successful program at Citi in Latin America earlier this year. Citi Mobile Challenge LatAm brought together nearly 500 developers from around the world to present consumer and B2B projects in Buenos Aires, Argentina and Bogota, Colombia. Citi is currently evaluating several pilots from winning solutions presented at Citi Mobile Challenge LatAm including:
• "Citi Shopping" a personalized e-commerce app that allows users to buy from U.S. retailers, pay in local currency, and have their goods shipped to their home country, by PideloRapido.
• "PAQ", by POS MOVIL Group, a full cycle mobile commerce platform that offers an inclusive B2B feature.
• "SACapp", a mobile solution for customer service that interacts with call center agents to improve customer experience and response times.
For the upcoming challenge, Citi has teamed up with a number of technology firms, including Intuit, Plug and Play, and Wearable World, to connect with the developer community.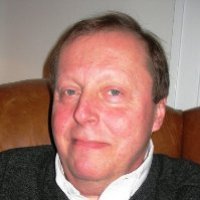 Latest from John Ginovsky
back to top