Most apps present BYOD security concerns
Malware can penetrate through private apps to reach enterprise data
In an analysis that has implications for bring-your-own-device security policies, more than 75% of mobile applications will fail basic security tests through 2015, according to Gartner, Inc.
Employees download from app stores and use mobile applications that can access enterprise assets or perform business functions, and these applications have little or no security assurances, and are exposed to attacks and violations of enterprise security policies, Gartner says.
A classic example of misconfiguration is the misuse of personal cloud service through apps residing on smartphones and tablets. When used to convey enterprise data, these apps lead to data leaks for which most organizations remain unaware. Malicious code, for example, could penetrate through an audio player to access a user's contact list or geolocation, and initiate data transmission to some external IP address.
"Enterprises that embrace mobile computing and bring your own device strategies are vulnerable to security breaches unless they adopt methods and technologies for mobile application security testing and risk assurance," says Dionisio Zumerle, principal research analyst at Gartner. "Most enterprises are inexperienced in mobile application security. Even when application security testing is undertaken, it is often done casually by developers who are mostly concerned with the functionality of applications, not their security."
Zumerle says that existing static application security testing and dynamic application security testing vendors will modify and adjust these technologies to address mobile application cases and meet mobile application security testing challenges. Although SAST and DAST have been used for the past six to eight years and have become reasonably mature, mobile testing is a new space, even for these technologies.
In addition to SAST and DAST, a new type of test, behavioral analysis, is emerging for mobile applications. The testing technology monitors a running application to detect malicious and/or risky behavior exhibited by an application in the background.
Testing the client layer—the code and graphical user interface—of the mobile application that runs on the mobile device is not enough. The server layer should be tested as well. Mobile clients communicate with servers to access an enterprise's applications and databases. Failure to protect a server poses the risk of losing the data of hundreds of thousands of users from the enterprise's databases. Code and user interfaces of these server-side applications should therefore be tested with SAST and DAST technologies.
"Today, more than 90% of enterprises use third-party commercial applications for their mobile BYOD strategies, and this is where current major application security testing efforts should be applied," says Zumerle. "App stores are filled with applications that mostly prove their advertised usefulness. Nevertheless, enterprises and individuals should not use them without paying attention to their security. They should download and use only those applications that have successfully passed security tests conducted by specialized application security testing vendors."
Gartner predicts that by 2017, the focus of endpoint breaches will shift to tablets and smartphones—already there are three attacks to mobile devices for every attack to a desktop. The security features that mobile devices offer today will not suffice to keep breaches to a minimum. Gartner recommends that enterprises focus on data protection on mobile devices through usable and efficient solutions, such as application containment (via wrapping, software development kits, or hardening).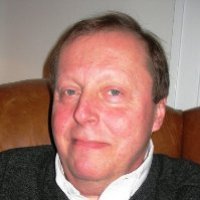 Latest from John Ginovsky
back to top