Tips to take omnichannel banking beyond the hype
Customer focus crucial to retail banking business model
Omnichannel banking—the offering of services across digital and traditional channels in a consistent and mutually supportive fashion—has gone beyond marketing hype to establish itself as a transformative strategy, one that's focused on customer choice.
"Omnichannel is so important to that transformation because it is all about the customer engagement," said Jerry Silva, research director, IDC Financial Insights. He and Marc DeCastro spoke during a recent webinar, "Omnichannel and Retail Banking—Why All the Buzz?"
"Customer engagement is all about providing value to customers. That's one side of the coin. The other side is improving revenue streams and making revenue streams more stable for the institution, Silva said.
The two provided a list of essential guidance in formulating an omnichannel strategy:
• Re-imagine processes from the inside out (be consumer centric)—"Look at the processes, from opening an account, a checking account, credit card account; How do you do refinances? How do you do home equity lines? Look at it and say, what do we need to change to make that experience better?" Silva said.
• Processes will continually evolve; build foundations that enable adaptation and innovation—"[You want] to enable the agility to adapt going forward," he said.
• Consumers demand interaction through the device or location of their choice—"We've worked on for years building multichannels as siloed solutions. We need to retain those and make sure consumers still have access to those," said DeCastro.
• Clearly articulate and communicate the objectives of consumer engagement—"How are we as an organization going to define the strategies we have around engaging our customers? What new business might we want to get into, or get out of?" he said.
• Look to early adopters and other industries for lessons learned—"Clearly the retail industry is probably the one industry that most people will look at, but there are other regulated industries including health care and even the government, where they are just starting to go through of lot of the challenges that the banking industry has gone through.," DeCastro said.
• Internal challenges include limited budgets, increasing regulation, and new requirements and skills needed by IT—"Obviously you can't boil the ocean all at once. But, certainly, look at the simple things you can do," Silva said.
"Customer engagement is absolutely critical, and omnichannel is absolutely critical to the future of the business model of retail banking," Silva concludes.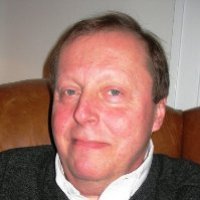 Latest from John Ginovsky
back to top