Banks feel pressure to upgrade digital banking experience
Neobanks, Moneyhawks forcing disruption in traditional services
Two recent studies by Javelin Strategy and Research highlight the need for banks to reimagine the digital banking experience to meet the expectations of tech-savvy and highly profitable customers, while countering competition from upstart financial institutions.
In one study, Javelin points out that financial institutions today are under tremendous pressure to reinvent themselves for the digitally-driven future. Rapidly changing consumer needs, combined with ever-faster technology adoption curves and evolving regulatory pressures, have created an urgent demand to reimagine the digital banking experience.
In particular, this study looks at the models of "neobanks"—specifically GoBank, Moven, Serve, and Simple—which are defined as niche institutions that target neglected segments that might have been considered unprofitable or unreachable before the rise of digital banking.
The ever-more rapid and prolific adoption of new digital tools has helped to open up the financial services model to disruption from neobanks, Javelin says. Most often, these targets are enticed by mobile-first and prepaid banking products. A surgical approach to segmentation is formative to a neobank's product offering, design, and marketing. Each neobank has a distinct spin on the new-banking recipe, mixing in new features to set themselves apart and entice consumers.
Two large segments are driving digital adoption: Gen Y, with the greatest earning potential and underbanked consumers—those without a primary checking account—accounting for a total of 73 million and 64 million consumers, respectively. These consumers are ripe for disruption; 25% of the underbanked have switched primary financial institutions in the past two years. Furthermore, eight times as many 18- to 24-year-old customers cite digital capabilities as a reason for switching primary financial institutions.
Banks should reconsider their existing market footprint with an eye to digital expansion. "Flagship branches will increasingly be self‐service and advice‐driven," says Mary Monahan, executive vice president and director of Research at Javelin Strategy & Research. "Regional financial institutions with superior digital offerings can now extend them statewide and beyond, while national financial institutions could expand across international borders. The opportunity is vast, and rapid changes in market position should be expected."
In a separate study, Javelin says bankers covet a segment of tech‐savvy, mobile‐minded consumers called Moneyhawks. These Moneyhawks have a demanding appetite for anytime, anywhere, cutting-edge digital access to banking products and yet their combined lack of loyalty and wealth of assets can cause them to be a tricky segment to attract and retain.
Javelin warns that 20% of Moneyhawks are at high risk of leaving their primary bank or credit union—putting an estimated 103 million financial accounts and $1.1 trillion in deposits into play.
The 31 million Moneyhawks are a top target for financial institutions for a variety of reasons that promote profitability, including revenue, cost savings, and acquisition and retention. They have significantly greater bank deposits, and they oversee a much larger portfolio of revenue—generating financial accounts such as car loans, mortgages, credit cards, and more. Yet Moneyhawks present a bit of a conundrum on cost savings. On one hand, they are expensive to serve because they engage more frequently through all channels. But their "mobile-first" mindset—the reflex to reach for a smartphone rather than logging in or visiting a branch—opens the door for financial institutions to trim costs.
"The goal is not to devise digital services that satisfy a broad spectrum of customers, it is to target your highest‐value, most profitable customers—the Moneyhawks. They not only are the most profitable customers today, but they also will pioneer the behavior that others will adopt in time," says Mark Schwanhausser, director of Omnichannel Financial Services at Javelin Strategy & Research. "To compete, financial institutions not only must cater to their existing Moneyhawks, but they must also strive to win a disproportionate share of these demanding, fickle consumers and entice other segments to adopt their digital behavior."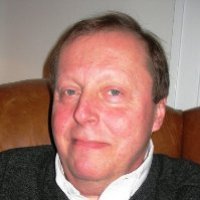 Latest from John Ginovsky
back to top