White House mandates cybersecurity via "BuySecure"
Executive order requires chip-and-pin on federal credit/debit cards
In an initiative called "BuySecure" President Obama, through an executive order, intends to help drive the market towards a more secure payment system. This is in combination with new efforts from the private sector, which the White House acknowledged in making its announcement.
The executive order calls for moving to a bolstering the system against current threats and boosting identity theft prevention measures.
According to a White House fact sheet, the order has these points and announcements:
Securing payments:
• Making federal payments more secure to help drive the market forward: The President's Executive Order lays out a new policy to secure payments to and from the federal government by applying chip-and-PIN technology to newly issued and existing government credit cards, as well as debit cards like Direct Express, and upgrading retail payment card terminals at federal agency facilities to accept chip-and-PIN-enabled cards.
• Companies join national effort to improve transaction security: Home Depot, Target, Walgreens, and Walmart will be rolling out secure chip and PIN-compatible card terminals in all their stores—most by January 2015. Also in January, American Express will start a new program to support small businesses upgrading their point of sale terminals to more secure standards. Finally, Visa will launch a new program to educate consumers and merchants on chip and other secure technologies, sending experts to 20 cities in a national public service campaign.
Preventing identity theft:
• Victim resources: The President's order will support the Federal Trade Commission in its development of a new one-stop resource for victims, at IdentityTheft.gov, to streamline the reporting and remediation process with credit bureaus. LINK: make live
• Information sharing: The President's EO further directs expanded information sharing, ensuring federal investigators' ability to regularly report evidence of stolen financial and other information to companies whose customers are directly affected.
• Company assistance: MasterCard will also be providing its customers with free identity theft monitoring and resolution support.
Supporting credit score transparency:
• Helping consumers catch one of the best early indicators of identity theft, Citi, in partnership with FICO, will begin making credit scores available for free to its consumer card customers updated monthly online—joining the over 70 million Americans who already have access to this feature at other nationwide banks and card issuers.
In related news announced the same day:
• Nearly half of U.S. merchant terminals to accept chip in 2015.
The Payments Security Task Force announced a forecast of participating acquirers who estimated that at least 47% of U.S. merchant terminals will be enabled for EMV chip technology by the end of 2015. The estimates are based on forecasts provided by acquirers representing approximately 80% of U.S. purchase volume.
Organizations participating in the forecast include First Data, Bank of America Merchant Services, Citi, Chase Paymentech, Vantiv, Elavon, Wells Fargo, and Global Payments. Read more
• Visa kicks off U.S. chip card education for consumers and merchants.
Visa Inc. kicked off a national awareness and education effort that will reach millions of U.S. cardholders and merchants with information about chip technology designed to make electronic payments more secure. The campaign, delivered through partnerships with financial institutions and merchants, will support the next stage of chip adoption in the U.S. Read more
• MasterCard And Zwipe announce launch of world's first biometric contactless payment card with integrated fingerprint sensor.
MasterCard and Zwipe have announced their partnership for the launch of the world's first contactless payment card featuring an integrated fingerprint sensor. The launch of the card comes after a successful live pilot with Norway's Sparebanken DIN. Read more
• ABA statement on White House Executive Order on cybersecurity.
​"We applaud the President for highlighting the challenges facing American companies and consumers," said ABA President Frank Keating. "Banks, payment networks, and retailers are working together to make chip cards and readers widely available in advance of the October 2015 implementation deadline." Read Keating's entire statement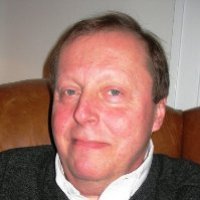 Latest from John Ginovsky
back to top