Noncash payments projected to grow nearly 10%
Developing markets seen leading the overall growth
Noncash payments volumes are expected to grow 9.4% to reach 366 billion transactions, fueled by strong growth in developing markets, the use of credit cards (up 9.9%) and debit cards (up 13.4%), according to the tenth annual World Payments Report from Capgemini and Royal Bank of Scotland. The 2014 report is based on 2012 and mostly complete 2013 data, Capgemini notes.
Overall, more than 50% of global noncash payment growth comes from developing countries despite them only making up one quarter (25.5%) of the market size at 93 billion transactions. China remains a relatively underdeveloped market for noncash transactions but its population and growth rate suggest that under certain conditions it could soon outstrip the United States and Eurozone within the next five years. Currently, one in five people worldwide who use mobile banking, lives in China.
Alongside China, growth rates for Central Europe, Middle East, and Africa followed closely at 23.8%, emerging Asia at 22.8%, and Latin America at 11%.
U.S. lags Finland in noncash transactions
Despite high growth in developing markets, the United States and the Eurozone are still ahead in the number of noncash transactions made per inhabitant. Finland, with 448 transactions per person per annum, continues to be a clear leader and recorded growth of 10.6% during 2012, outstripping other nations in Europe and North America. The United States has the second highest number of noncash transactions per inhabitant, at 376, but grew by only 2.6% for 2012.
William Higgins, managing director of Payments, RBS, says: "Developing markets have continued their growth story, recording an impressive 18.3% rise compared with 4.5% across more mature markets in 2012. These significant growth levels, and even higher predictions for next year's World Payments Report, represent a huge opportunity for the industry. China, for instance, is one to watch over the coming years, with the report showing that if growth rates remain at the current high level, it could become the largest market for noncash transactions within just five years. These soaring growth rates in key markets put pressure on the global payments arena to innovate to meet rapidly increasing consumer demand."
Increased use of tablets and smartphones is creating a convergence of electronic and mobile payments, posing new challenges for payments services providers (PSPs). In 2015, m-payments are projected to grow at 60.8% while e-payments growth is forecast to decelerate to 15.9% annually over the next year, as more people use mobile devices to make payments. This trend is adding to the pressure on PSPs to modernize their payments processing infrastructures to support the wide range of customer-facing innovations.
"This year's World Payments Report found the majority of traditional payments providers have made the transformation of payments processing a priority in the short-term," says Jean Lassignardie, chief sales and marketing officer for Capgemini Financial Services. "However, the pressure is on from both competition and new regulatory initiatives to provide next generation innovations like Square, IZettle, and Swift for tangible customer value. This requires providers to develop a long-term vision for payments processing that can be tactically executed through strategic, agile, short-cycle projects where quick wins are captured while building longer term value-add."
Single integrated platform a priority
The report also cites medium and longer term transformation priorities as having a single integrated payments platform (with a common base for both retail and corporate payments), applying the concept of payments hubs to all areas of payments, and addressing cards/payments convergence as essential support for customer-facing innovations.
The growth of the industry coupled with the fast pace of new regulation requires flexibility from PSPs to adapt. More than 50% of new key regulatory and industry initiatives (KRIIs) are focusing on innovation, some of which also play a significant role to reduce risk, improve transparency and competition, and facilitate standardization. As these new KRIIs are created, there is a tendency for them to cascade across the globe spreading regulatory initiatives across regions. Initiatives such as real-time payments, pressure on card interchange fees, and improved payments governance are examples of cascading regulation.
The report also highlights that many new KRIIs augment the scope of existing initiatives, leading to a complementary reinforcement effect which occurs when new regulation appears across regions correlating to existing regulation and improves the industry's propositions as a whole. Recognizing these trends will be critical for operational efficiency for PSPs operating across multiple territories.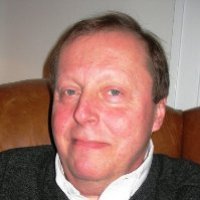 Latest from John Ginovsky
back to top