Small business success requires fresh thinking
Begin by no longer striving to be all things to all businesses
We all know the genuine threats faced by community banks. The rise of non-traditional competitors; the ease with which consumers can switch banks; the trends in consumer behavior and preferences; along with margin compression from the low-rate/high regulatory cost environment; etc.
All create serious "headwinds" for banks. Are there any segments in which community banks maintain an advantage?
The answer is yes—small business.
However, optimizing and sustaining this competitive advantage will require thinking beyond how most banks view small businesses. Typically, banks see these firms as a source of asset growth through lending. Bankers must develop solutions designed for small businesses and not simply re-purpose products, channels (mobile, online, and branch), and sales & service processes designed for consumers.
"We can't afford to develop all that," you may be thinking. Don't worry. This won't require significant changes to your product offering or sales and service processes. Serving consumers and small businesses do not need to be mutually exclusive, or inherently in conflict. Instead, use your strengths and apply these to fulfill the needs of this valuable segment.
What small businesses will you aim for?
The official definition, according to the Small Business Administration, is that a small business is "independently owned and operated, is organized for profit, and is not dominant in its field." There are additional employee size and/or sales volume criteria that are industry specific. However, those definitions, necessary to take part in SBA programs, are too broad for a bank's strategic thinking.
To devise parameters you can act on, narrow your definition of small business. You might, for example, choose to serve employers with fewer than 500 employees. Or you might concentrate on "micro-businesses," those with fewer than 20 employees.
Specialization allows the bank to better understand the needs of, and provide better service to, your chosen segment of small business.
What do small businesses need?
A 2012 Better Business Bureau survey identified the top concerns of small business owners as:
• Cash flow management
• Business growth strategies
• Risk management
• Business operations improvement
What's interesting about these concerns is that although banks should serve as trusted partners in helping small businesses address these concerns, utilization of products and services remains low. Either banks are not doing a good job of providing solutions or they have failed to build awareness with business clients of the services they do offer.
For example, according to the same survey, 88% of businesses with under $1 million do not receive guidance on cash flow issues (a further 9% receive guidance from a non-banker). This phenomenon is not just with micro-businesses, as 53% of those with revenue between $5 million-$10 million also do not receive guidance on cash flow concerns. (Non-banker guidance for this group is 23%).
Not reflected in the survey was importance of time to the small business owner. Time is a high-value asset and results have shown that small business owners are the less sensitive to fees on products and services if they save them time.
This is your opportunity. Community banks, through taking an approach more centered on small business needs, can build deep, lasting relationships with small businesses, opening up a strong source of deposit growth and fee income.
Adopting a more small business centric approach though, will require some slight changes to how most banks develop their products and services.
Change your mindset
Community banks are well positioned to serve small businesses. They possess community connections, knowledge of the local business environment, and commitment to service. Sustaining those advantages demand banks think differently about the products they provide and how they deliver their services.
Here are four areas where thinking differently can pay off:
1. Adopt a broad definition of branches.
Small businesses remain heavy users of branches. The Better Business Bureau survey found that 55% of small business owners still visit a branch at least once per month. This makes sense, as many small businesses still have significant cash receipts to deposit.
The goal then is to have physical locations conveniently co-located near small businesses. This does not always mean a branch, at least not in the traditional sense. Business owners are looking for transaction centers. Provide them with locations, hours of access, and service experience which enables quick, simple completion of their transactions.
The cost of building and staffing a traditional branch can be prohibitive. But in designing for small businesses you can reduce costs by decreasing the square footage and leveraging locations that, while they might not be desirable for consumers, can be cheaply and quickly opened. One example: Strip malls offices—because drive-through and traffic visibility isn't as important as for retail customers.
Additionally, consider utilizing interactive teller machines to extend hours and provide alternatives to teller-lines.
2. Use digital and virtual banking to save them time.
The benefits (convenience, access, and empowerment) that drive consumer online and mobile banking adoption also apply to small businesses. Additionally, for businesses, saving time is a significant factor in adoption. Deploying services that eliminate work or the need for the business owner (or one of their employees) to travel to the branch delivers real value.
A great example of this is remote deposit capture. Many banks still don't offer it, and many businesses still don't use it. Big opportunity remains.
3. Build simple solutions that target business problems.
Business owners don't have the time, nor the expertise to fully understand all of the products and services offered by your bank and how these can be used to help them run their business.
Instead of relying upon customers to figure out your offerings, simplify your offering.
By this, I don't mean that you should create "bundles" with a collection of products. Instead, package products and services together to address specific business needs and increase the value. For example, explore opportunities such as packaging together e-invoicing, merchant services, and remote deposit capture solutions to simplify their accounts payable processes.
4. Develop a consultative sales and service model.
With such a high premium on their time, small business owners value guidance. I believe the relatively low penetration of products and services beyond a specific credit need or a transaction account is partly due to the lack of a consultative sales and service approach with this segment.
Establishing the credibility to be in a position to offer guidance requires taking the time to understand their business and their specific needs. Train your sales and service staff to listen and to ask questions to discover business challenges. And afterward, and only then, they can craft a customized solution.
Solving your business customers' problems will solve your banks.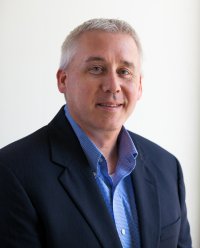 Latest from Brian Higgins
back to top