Synthetic identities still pose significant risk
Even as overall numbers of cases drop, average fraud rate on the rise
While the number of synthetic identities—completely made-up accounts using real data from multiple sources—is decreasing, the average fraud rate for synthetic identities has increased more than 100% since 2010, according to a study by ID Analytics Inc.
The company examined new account applications in the financial services and wireless industries over a three-year period to determine the size of the synthetic identity pool and the risk level to companies.
Synthetic identity fraud occurs when a fraudster fabricates a new and false identity that is not associated with a real person. The absence of a victim may enable synthetic fraud to remain undetected for months. As described in a white paper derived from the study, fraudsters use this technique for financial gain, often nurturing the synthetic identity to generate larger credit limits and therefore larger loss amounts than the average identity theft scenario. Additionally, fraudsters can also use this technique to mask other types of criminal activity.
The heightened risk associated with synthetic identities corresponds with the implementation of Social Security number randomization, the Social Security Administration's new approach to SSN issuance that took effect in July 2011. While this new approach was designed as a way to deter fraud, it is also difficult for legacy fraud detection systems to detect a fictitious Social Security number. ID Analytics' study notes that another factor leading to the increased risk is the proliferation and availability of identity information due to a rise in the number of data breaches.
"Synthetic identity fraud is a significant and growing problem as fraudsters continue to find new ways to commit crimes despite technological advances," says Stephen Coggeshall, chief analytics and science officer, ID Analytics. "Our latest research in this area shows that although the number of synthetic identities is decreasing, the riskiness of those synthetic identities is on the rise. One possible reason is that fraudsters are exploiting SSN randomization to help create and use false identities. Not only are synthetic identities used for financial gain, they can also be used to launder money and to support terrorist and other criminal activities."
The study also found:
• The average fraud rate for synthetic identities increased 125.9% from 2010-2013.
• After the third quarter of 2011, the average bad rate for synthetic identities is 8.2%t higher than the fraud rate of the overall population.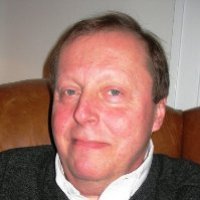 Latest from John Ginovsky
back to top