Smaller markets sprout bank innovation
Out-of-the-box thinking crucial to meeting customer demands
Banks in fast-growing and rapidly developing markets display higher levels of ambition for becoming innovation leaders in delivering superior customer value, primarily by investing more in research and development, compared to peers in mature markets.
A study by Infosys and Efma also revealed that banks across the globe, especially from more mature economies, are increasing their innovation investments in 2014 compared to 2013 to keep pace with increasing customer expectations and to respond to new market entrants. While new competitors include established technology companies and telecommunication companies, there is increasing collaboration with start-up companies to help drive innovation in banks.
"In times of continued pressure on profitability, there is no letup in the demand from customers for innovative products and services," says Michael Reh, senior vice-president and global head of Finacle at Infosys. "One interesting finding of this year's report is that many banks in rapidly growing emerging markets, who are used to generating profits from customers with smaller transaction values, are at the forefront of innovation in retail banking. Lessons on innovation from these banks could be extremely valuable to financial institutions around the world as they compete with new players in the market."
Highlights of the study, which surveyed more than 100 retail banks around the world, include:
• Banks in emerging middle income and relatively high growth countries—such as Brazil, India, Malaysia, Russia, South Africa, and Turkey—are more likely on average to have an innovation strategy; to be aiming to become innovation leaders; and to be investing in research and development.
• Banks are most concerned by the threat from technology companies entering the market (for example Google, Apple, and Facebook). The threat from this type of competitor was rated high by 45% of banks and has increased in the last 12 months. After technology companies, the most significant threat is perceived to come from telcos and from start-ups.
• As part of their innovation strategies, 26% of banks surveyed are investing in start-ups.
• Globally, 84% of banks are increasing investment in innovation as compared to 2009, when only 13% of banks increased investment.
• 61% of banks indicated they have an innovation strategy, a significant increase from 37% in 2009.
• 49% of banks are aiming to be innovation leaders in their markets, whereas 38% of banks are content to be fast followers.
• Channels continues to be the area attracting most investments with 89% of banks increasing their investments in this area
• Many banks organize their innovation activities around specific themes. "Mobility" is currently the most important theme with 88% of banks rating the importance as "high". Closely following that are the themes of "big data" (67%) and "social channels" (63%).
• Over 70% of banks perceive mobile payments and services on multiple devices to be of high importance for delivering customer value in the mobile channel.
• For the online channel, automated account origination and personalization of marketing offers are considered to be of high importance by 70% and 59% of banks respectively.
"This year's global retail banking study indicates more banks are adopting formal innovation practices and developing their approach to open innovation," says Patrick Desmarès, secretary general at Efma. "However, there are still a large number of banks which do not seem to have good basic practices, so there is plenty of room for improvement. Working closely with start-ups is becoming more common and we believe this is a positive trend. Interestingly, it is the banks in fast-growing and rapidly developing markets that are still leading the way and showing more ambition."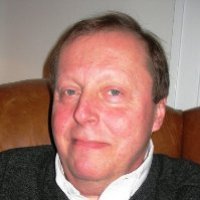 Latest from John Ginovsky
back to top