Monitise, Virgin Money join forces
Partnership to boost mobile banking and payments in U.K.
Sir Richard himself shows up in a Virgin "banking lounge" in a video introducing U.K. customers to the bank's free community service. To see a video, look for the link in this article.
Virgin Money, the U.K.-based start-up bank owned by Richard Branson, and Monitise, which offers mobile banking, paying, and buying platforms to banks globally, announced a seven-year agreement to develop and provide digital services.
"We are excited to be extending our quest for smarter, brighter, and better banking solutions with a partner that shares our ambition to bring unique, intuitive, and valuable service features to our customers," said Jayne-Anne Gadhia, CEO, Virgin Money. "Mobile is an important banking channel that will help us maintain our growth momentum, and our partnership with Monitise and its network of partners will support us as we grow."
Meanwhile, Alastair Lukies, co-CEO, Monitise, said "The Virgin brand is synonymous with success and ambition across all of the sectors it operates in, and banking is no different. There are significant opportunities ahead for Virgin Money in the digital space."
Monitise brings to the table its "Bank Anywhere, Pay Anyone, and Buy Anything" product suite, and boasts 30 million users worldwide. In North America, about one third of the top 50 banks use Monitise to power their mobile banking, payments, and commerce offerings, the company says.
The partnership likely will benefit the financial outlook of both companies.
Putting the deal in context
Peter Stephens, writing for The Motley Fool UK, observes that "with Monitise now on board, Virgin Money could pose a greater threat to its larger banking peers (some of whom already have relationships with Monitise) and allow it to tap into the stunning growth potential of mobile banking. This could prove to be a crucial step for Virgin Money, as its lack of size and scale are unlikely to pose as great a challenge when it comes to the provision of mobile banking solutions for customers as they do when it comes to a branch network, for instance."
Earlier this year Virgin Money bought £360 million of credit card assets from MBNA. This follows a previous acquisition of £1 billion of MBNA credit card assets in January 2013.
"Our credit card business complements our existing mortgages and savings business and represents another significant step in growing our bank. During 2015 we will look to introduce new product lines and distribution channels to diversify our credit card offerings and bring some fresh new competition to the U.K. market," Gadhia said in January, 2014.
As for Monitise, according to ComputerWorld UK, the company expects to see revenue growth of at least 25% in 2015, and achieve profitability based on earnings before interest, taxes, depreciation, and amortization, in 2016. Recently, Telefonica, Santander, and MasterCard have become equity holders, which analysts also see positively influencing Monitise's outlook.
Added to this, Monitise and IBM formed a strategic alliance this summer, in which the former's offerings will be offered by the latter in the business-to-business area.
Virgin's business better in UK
Virgin Money divested itself of branches in the United States several years ago, citing the poor economy following the recession that started in 2008.
In the meantime, though, in the U.K., it has focused on upgrading the in-branch banking experience, calling them instead "banking lounges." Similar in feel to the waiting areas at the Virgin Atlantic airline terminal areas, such branches offer sleek styling and interactive areas. Customers who register to use them can obtain a place to be, free wifi (even loaner iPads), refreshments, and use the "facilities," as the bank points out online. View a page and video about the lounges
In September, U.K consumers and a panel of designers, style experts, media personalities, and others voted Virgin Money as the "coolest" bank in the country. This was based on style, innovation, originality, authenticity, desirability, and uniqueness.
"We pride ourselves on being a different type of bank. We're on a quest to make banking better and to do things in a different way in the best interests of our customers. If that is translating as cool, then that's fine by us," says Paul Lloyd, marketing director, Virgin Money.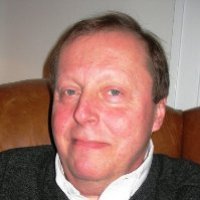 Latest from John Ginovsky
back to top