"Get" or "keep": Which is more important?
It's all about the customer, but often you must choose
Which is more important to the success of a community bank, attracting new clients or retaining existing ones? Does either have the edge in creating sustainable growth for the bank? This internal conflict between acquisition and retention goes on in every bank. It may not always be explicitly debated, but through their actions many banks have chosen one over the other.
Reality is more complex. The answer isn't as simple as one would like. Both acquisition and retention remain critical to the success of a bank and neither is inherently more important.
Where banks can fail, then, is not in emphasizing one over the other, it is in focusing on one, at the exclusion of the other and that one, more often than not, is acquisition.
Acquisition rocks! (For a while)
Bankers' tendency is to focus on acquisition, the cooler, sexier option, at the exclusion of retention. That partly explains why many banks are experiencing a net decline in consumer account holders.
This tendency is also why first-year attrition is so high (20%-40% depending on the study) and why the percentage of consumers who will definitely "not switch banks" continues to fall.
And this state of affairs is reflected in the performance of banks in deepening relationships with consumers—although, to be fair, there are other factors, such as the growth in consumer choice. For example, only 19% of consumers own 3+ products with their primary financial institution, while 75% have relationships with 4+ financial institutions.
This isn't to suggest that banks begin emphasizing retention over acquisition. Nor that you can avoid having to make choices.
There are periods—and markets, or both—when emphasizing acquisition or retention over the other is appropriate. Understanding which to emphasize and when is the key to sustainable growth.
Choose—but choose wisely
Yes, there are times when you may have to place more emphasis on either acquisition or retention. Banks will always be faced with having to prioritize time, effort, and dollars. So, placing equal emphasis at all times on the driving of new account acquisition and on the retention of existing clients proves difficult, or impossible.
Choosing wisely means making a deliberate decision based on the dynamics of the markets you serve and your position in those markets. When evaluating which to emphasize, ask:
Do we have an acquisition problem or a retention problem?
If you're not growing account holders, net, then this is the first question to ask, because either could be the cause.
In answering, consider the following;
• Are you able to consistently drive organic new account growth? Or are you only able to attract new account holders through the use of cash offers or teaser rates?
• How long have you been operating in each market? Is your trouble spot a new market for the bank?
• What is your market share? Are you underperforming or outperforming the competition?
• What is the extent of your presence in the market? What is the strength—both in number and location—of your physical locations?
• Do you offer alternatives to visiting a branch for opening an account?
• How do your retention rates compare to the industry and if known, the competition in the markets you serve?
Use the answers to these questions to evaluate the efficacy of your existing marketing, sales, and retention efforts and in determining which, acquisition or retention, to emphasize in each market.
Emphasize, but don't exclude
Sustainable growth comes through attracting new account holders and developing these into lasting, deep relationships.
With limited resources, balancing your activities in support of both acquisition and retention will always be a challenge. However, there are steps you can take to keep them aligned.
• Measure beyond the basics
I'm certain you measure new account holders and most likely client retention, but do you measure first-year attrition?
Look beyond the basics and build into your scorecards measures that provide a more comprehensive view into how you're performing. Consider adding metrics such as "Products per Account Holder"; "Primary Bank Clients"—percentage of new account holders for which you are their primary bank; and "Relative Market Performance," the extent to which you are the market's underperformer or over-performer in terms of share.
Extending your measurements beyond the basics will help ensure the organization is focused on acquisition and retention.
Further, incorporating metrics such as "Primary Bank Clients" will create a connection between sales and on-going servicing.
That's because you are unlikely to retain, never mind deepen, a relationship with a consumer for which you are not their primary bank.
• Reward based on economic value.
Just as all revenue isn't good revenue, every sale isn't a good sale.
Similar to measuring beyond the basics on your scorecard, take your compensation plan beyond simply paying for a sale. Take the time to understand the drivers of economic value to the bank and reward accordingly.
For example, does retaining and deepening a relationship results in a more profitable client to the bank? Then reflect that in your compensation plan.
One other item to note in compensation plans. Match-up what you emphasize in your compensation plan with your focus in the market. Rewarding primarily for retention in a new market where the emphasis should be on driving new account acquisition will both frustrate your associates and result in a misalignment of efforts.
• Challenge your product and marketing teams to think creatively.
Aligning acquisition and retention does not require a whole new set of product solutions. Nor does it require a complete re-working of your marketing strategy. However, it will require some creative thinking.
For example, do you typically offer cash incentives for opening an account? You've probably found this drive lasting relationships, and it does nothing for existing clients.
Instead, structure client incentives to reflect the depth, breadth, and tenure of the relationship. This not only allows for inclusion of existing clients, but also incents new account holders to explore a deeper relationship with the bank.
Acquisition and retention are not mutually exclusive
Banks should avoid—either through their stated intention, or more likely, through their actions—falling into the trap of concentrating on one and ignoring the other.
Additionally, with a little creativity, there are ways to structure your acquisition or retention efforts so they complement each other and generate sustainable growth.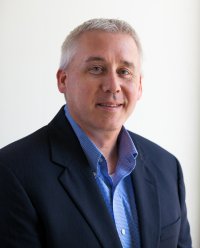 Latest from Brian Higgins
back to top