Softer side of cloud
Beyond ROI, hosted services ease operations
The growing trend of banks shifting their technological systems from in-house data centers to hosted cloud providers generally is justified by citing hard savings, return on investment, and bottom line results.
But industry representatives observe that their clients also mention other, harder-to-measure but nonetheless existent benefits.
Like outsourcing building maintenance
"You can go down the list," says Shanon McLachlan, senior vice-president, Compushare, part of D+H Inc. in an interview. "Look at the cost savings, the efficiencies. You don't have to have an IT team or infrastructure. You don't have to have that whole floor space, or power, or air conditioning, or physical security related to it."
Those are all investments in staff or physical assets, McLachlan notes.
"But there's also patch management for the operating systems. Also application management for updating all of the different applications that you might be taking care of in the cloud environment. That's all taken care of by somebody else," says McLachlan. "In the words of several of our clients, we've allowed them to return to being bankers and not have to worry about being an IT team."
HR tasks go back to HR
David Malcom, vice-president of managed services, CSI, also weighs in on the hard-to-measure benefits of cloud hosting.
"Ease of management is another big benefit," Malcom says in an interview. "Even if you make the decision to continue to keep an IT staff in house, allowing them to manage cloud systems allows them to focus their efforts on your applications and your banking processes, rather than building physical gear and things like that."
Also, he notes, finding the personnel to hire in-house that have the necessary technical expertise and experience can be challenging.
"Many organizations find that it's more and more difficult to get talented IT staff. Many can find generalized IT staff, but when you want to get into the level of expertise that you need for security systems and firewalls and virtualization, it can be a challenge," Malcom says.
D+H's Scott Hansen, senior vice-president, dives even deeper into a potential benefit of cloud hosting that's hard to show on a balance sheet but exists nonetheless.
"It has to do with the soft costs of administering the IT environment as it relates to the employees of the institution," Hansen says. "When you talk about onboarding a new employee … the idea of that today is largely an IT function. You have that somewhat painful process of requisitioning a laptop or a PC for the new employee, getting IT to find all the applications that are needed by that employee, get them all loaded, and get them all programmed to act together."
Such administrative headaches go away in a virtual environment, Hansen explains.
"Literally the concept of onboarding employees becomes an HR function," according to Hansen. "It becomes a process of adding a new employee and [giving him or her equipment] with little flip switches like you have on your iPhone that determine what solutions are to be used by that employee."
Efficiency frequently is seen in hard dollars, but "there's a whole soft side to the efficiency play that from our experience appeals to the financial institutions even more than the costs of eliminating the racks," says Hansen.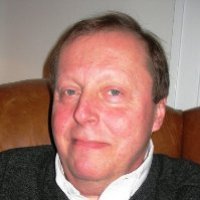 Latest from John Ginovsky
back to top